From the number of menu items to the price, from the photographs to the type of offers, menu upselling is not an easy task. That's why many companies hire experts to take care of this. Did you know that the most expensive dishes should be placed on the right page and the lowest-priced ones on the left? 
There are as many psychological manipulation tactics as the number of options for each type of food. If you're not acquainted with this topic, hang in there! In this article we tell you what the best upselling techniques for restaurants are. 
What is upselling in online ordering?
Upselling is a sales and marketing technique that consists in persuading customers to spend more than they originally intended. It involves convincing customers to purchase a service or product that is superior to the one they want to buy, or simply more profitable for the establishment.
What is the difference between upselling, cross-selling and bundle sales?
Upselling and cross-selling are a very important aspect of a business's marketing strategy. They can be defined as the art or science of persuading customers to buy complementary or additional products. According to one of the most common definitions, upselling means convincing the customer to buy a more expensive or qualitatively better product than the one they intend to buy at a certain time.
Here is a definition of each concept to help you get a better understanding: 
Upselling:

consists of getting consumers to buy something different than what they intended, generally of higher value.

Cross-selling

: the goal of cross-selling is to sell complementary products to customers to achieve a higher profit margin. For example, if a customer ordered a Pad Thai, you may want to try to get them to also order your new chicken satay appetizer.

Bundle sales:

with

bundle pricing, businesses sell packages of goods or services at a lower price point than what it would cost a customer to buy all these goods/services separately. Fast-food restaurants love leveraging bundle pricing through value meals. 
Best food delivery trends in 2021
What should you upsell? 
The choice of menu items to sell, bundle, or offer as add-on items should be based on several key factors, including your customer's past buying behavior, the most popular menu items, and high-profit menu items as well as your inventory level.
Your upsell strategy should also be based on seasonality, holidays (Christmas, Valentine's Day, Halloween, Father's Day, etc.), themes (think Super Bowl or the Oscars), etc. A clear understanding of which menu items are most important to your business will help you plan the correct upselling strategy for online orders.
Tips on how to upsell
Want to increase the profit margins of your restaurant? Check out these amazing and proven tips to upsell! 
1. Invest in an online ordering system
A smart online ordering system will help you bring your dining experience online, raise your sales by 37% and increase your average ticket size by 41%. UEAT's intuitive interface is easy to understand and effortlessly guides customers through an online ordering experience tailored just for them. 
Plus, your customers don't need to set up an account to order, which increases conversion rates by 32% on average. Thanks to our smart recommendation module RAI™, you can offer a personalized online ordering experience and make upselling easy.  
2. Artificial Intelligence
Artificial intelligence (AI)  is key when it comes to upselling. Businesses that don't take advantage of it are missing out on a great opportunity to increase their profits. RAI™ is a smart AI recommendation module that creates personalized customer experiences. This is a great way to effortlessly boost your revenues through upselling. How does it work? 
Based on our sophisticated AI algorithm, RAI ™ can successfully predict what customers want based on previous orders, personal preferences and more.

Thanks to relevant and personalized recommendations, customers will actually add more to their carts, increasing your average ticket sizes and checkouts.

Thanks to RAI ™, you can get critical information about fast- and slow-moving items on your menus to slash unnecessary costs and keep only popular dishes.
3. Train your dining room staff
Apart from upselling online, restaurant owners must understand the importance of properly training waiters so that they take advantage of upselling opportunities in the front of house and increase the restaurant's overall profits. Your employees should be able to ask relevant questions after listening to the customer share their ideas about what they want to eat in order to entice them to try star dishes or order dessert or coffee. 
For upselling to be effective in your restaurant, it's important to make sure that staff is not intrusive and does not disturb the consumer. Here are a few guidelines to train your 
Staff: 
The dining room

staff

must have a perfect knowledge of the menu (ingredients, origin, aromas, flavors, wine pairings, complementary dishes, etc.).

It is essential for them to be able to recommend the perfect combinations.

Your staff must have adequate knowledge regarding nutrition (nutritional properties, possible allergenic foods, etc.)
Today consumers are increasingly attentive to taste and well-being so it's not unusual for them to make specific requests. It won't be easy to convince them to choose something more expensive than what they initially intended to order if the waiters are not adequately prepared to argue the offers and give as much detail as possible. 
4. Importance of marketing
By investing in smart restaurant marketing tools, you will be able to out-order the competition, easily and efficiently! 
UEAT

ties into your Google Analytics and Google Tag Manager for conversion tracking and increasing the performance of your remarketing tactics. 

Your UEAT online ordering platform is completely customizable to your brand image.

Contrary to online marketplaces, your brand will always stand out. You'll never compete on your own online ordering platform with other restaurants.

You can also access comprehensive analytics to get a crystal-clear picture of the demographics and consumer behavior of your customers. 
Give tech-savvy customers the experience they hunger for with the best restaurant marketing tools!
5. Consider key factors 
Implementing a correct upselling strategy requires that you pay proper attention to some factors: 
What is the right time to resort to this strategy?

It is advisable to apply the upselling technique only when the customer is already 100% sure of their purchase. If, on the other hand, the customer has not yet decided what to buy, the offer of higher quality products will not be useful. 

To be effective, it is recommended that when you offer upsells, the price of the product is not excessively higher than that of the product that the consumer intended to buy.

For the customer to decide on a more expensive product or service, he/she must be aware of the benefits that can be derived from that choice. It is necessary to highlight the advantages of the products to be promoted, so that it's clear how they meet the needs and expectations of the consumer. 

If customers accept the offer, they should feel like they are getting a good deal. It is super important that they are satisfied with the quality of the food and service received as this is what will make them want to return to your restaurant.

Nothing is worth more than a loyal customer!
 6. Provide real added value
Your customers won't be fooled by a storefront or a well-marketed offer that is only meant to generate more money. If there's no real added value to your upsell offer, customers are going to notice it. However, most of your customers won't mind paying a little more for something really worth it. If you do everything possible to offer them something unique and tasty, they will be happy to spend a little more. 
7. Present strong arguments
Highlighting the added value that the purchase of this product offers is extremely important. You have to give your customers a good reason (or many!) to spend more:
Find the perfect excuse why your upsell offer matches well with the customer's order.

Explain why your product is different from the competition.

List the benefits of what you offer and add some customer testimonials. This will inspire credibility, which plays an important role in a customer's buying process.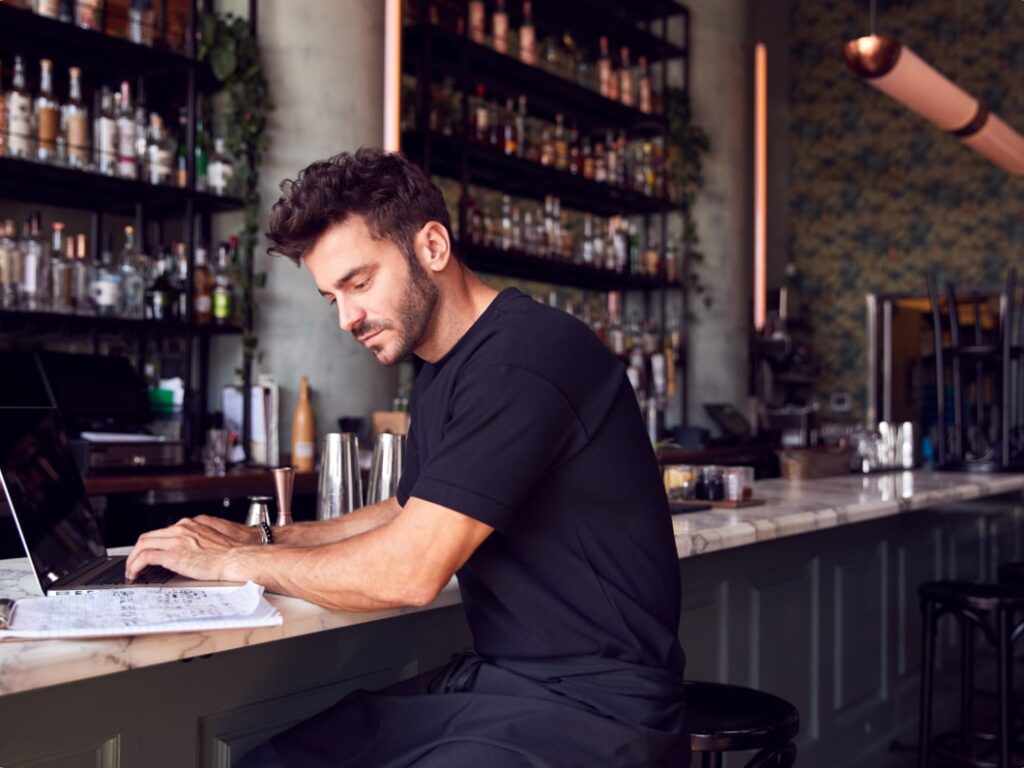 Subscribe to our newsletter for the latest insights in restaurant management
By clicking the button above, you agree that UEAT will use your information to contact you about relevant products, content and events. You can unsubscribe from these communications at any time. For more information, see our Privacy Policy.