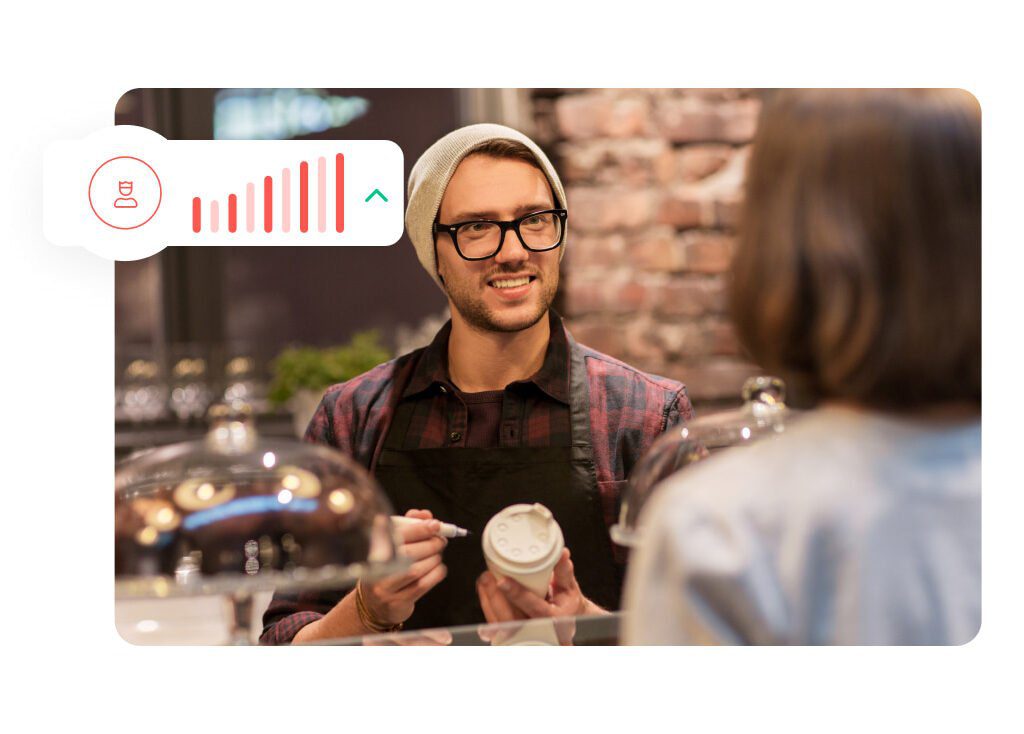 Take advantage of low-hanging marketing fruit
Integration with loyalty programs
Thank your (online) regulars with UEAT's sync with your rewards, loyalty and gift card management systems. Redeeming has never been this easy!
Beef up your marketing back-end
UEAT ties into your Google Analytics and Google Tag Manager for conversion tracking and increasing the performance of your remarketing tactics.
Supersize your business intelligence
Access reports to detect online ordering trends, changes in consumer behaviour, and fast-slow-moving menu items/promotions.
Keep customers in their happy places
Low on stock for a particular ingredient? A supplier didn't deliver on time? Instantly remove menu items that are not available—and never disappoint your online guests.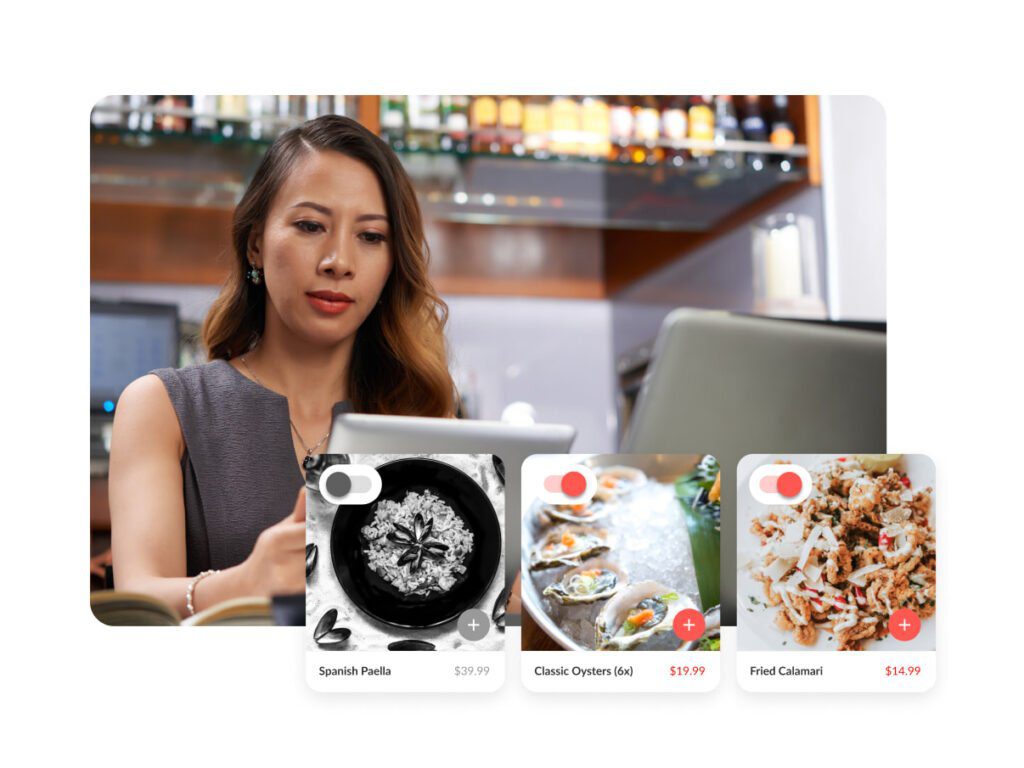 Give tech-savvy customers the experience they hunger for with the best restaurant marketing tools
Your restaurant? There's an app for that!
UEAT can develop your very own branded app so that customers can easily order and pay from their smartphones or tablets
Tailor your menus at any given moment
Feature menus based on time of day, day of the week, holidays, events, or special promotions.
Serve up relevant, personalized recommendations
With RAI™, our smart, non-intrusive upselling module, you can offer customers menu items you know they would love to add to their carts based on their past behaviour, menu selection, time of day, day of the week, weather and more.
Discover other features of UEAT's online food ordering platform for restaurants
Operations
Marketing
Technology
Eliminate profit-gouging commissions
At UEAT, we don't charge any hefty commissions like third-party delivery suppliers.
Hire the perfect employee
RAI™, our smart upselling module, features relevant menu items to customers to increase the average cart size.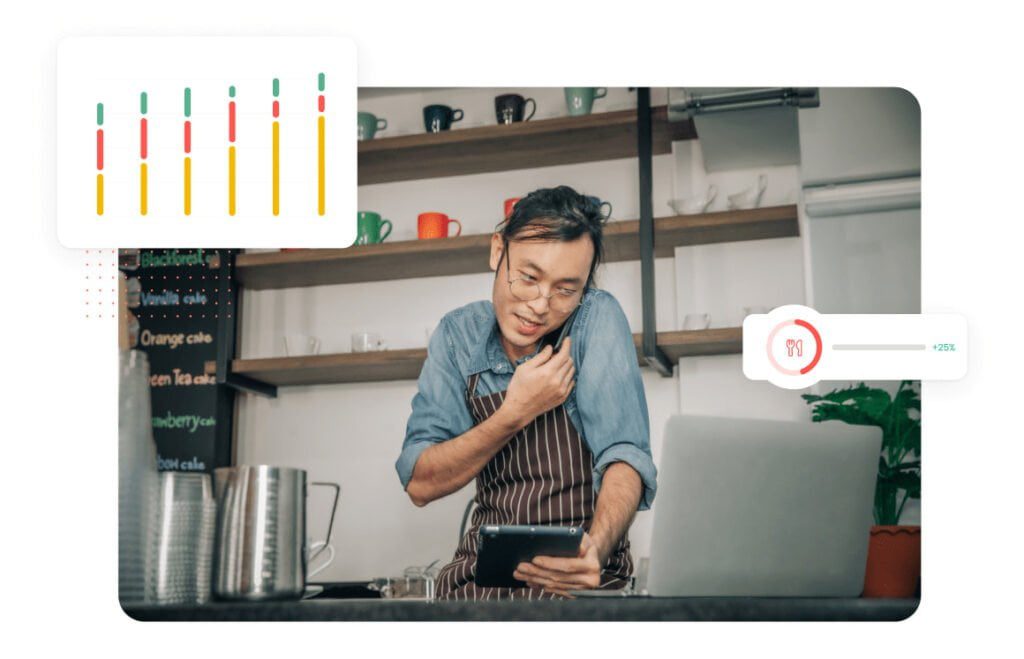 Access critical data to optimize your OPEX
Instantly find out which menu items are selling like hot cakes and which you may need to reconsider to mitigate costs.
Invest in an online ordering platform that converts
UEAT boasts the highest conversion rates in the industry, maximizing the ROI of your online ordering system.
It's all about YOUR brand
Your UEAT online ordering platform is completely customizable to your brand image.
Protect your brand
Contrary to online marketplaces, your brand will always stand out; you'll never compete on your own online ordering platform with other restaurants.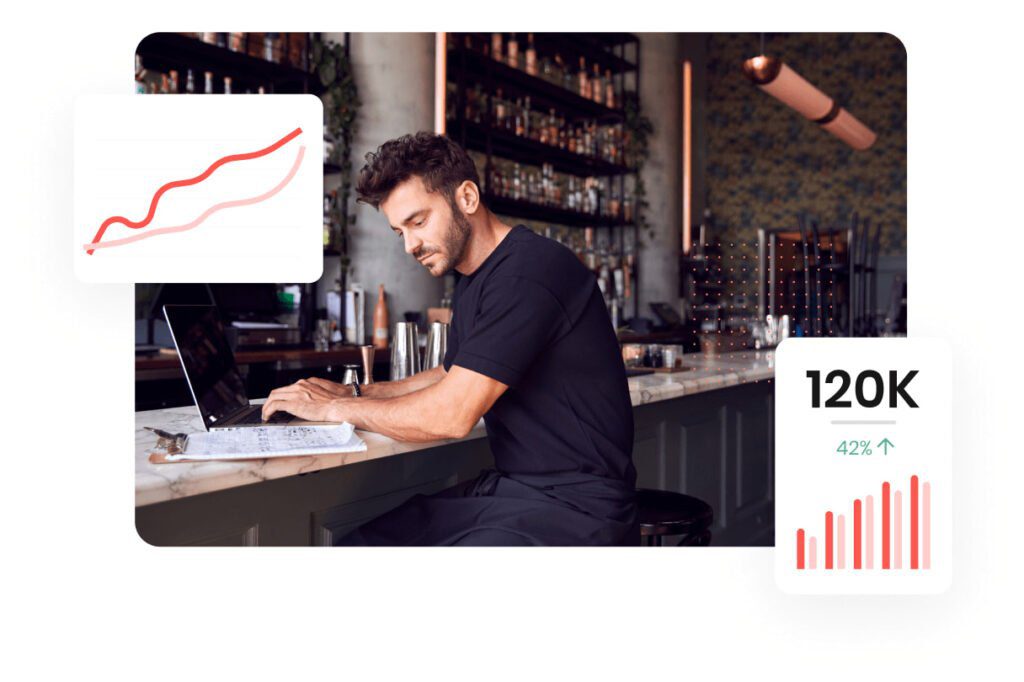 Preserve your customer data
Imagine being able to access your customer data for direct marketing and targeted promotions.
Access comprehensive analytics
Finally, get a crystal-clear picture of the demographics and consumer behaviour of your customers.
A robust online ordering platform
Rely on a online ordering system that has been built on proven technologies renowned for their stability.
Seamless integrations with third-party systems
UEAT integrates with POS, delivery, loyalty and gift card systems already in place.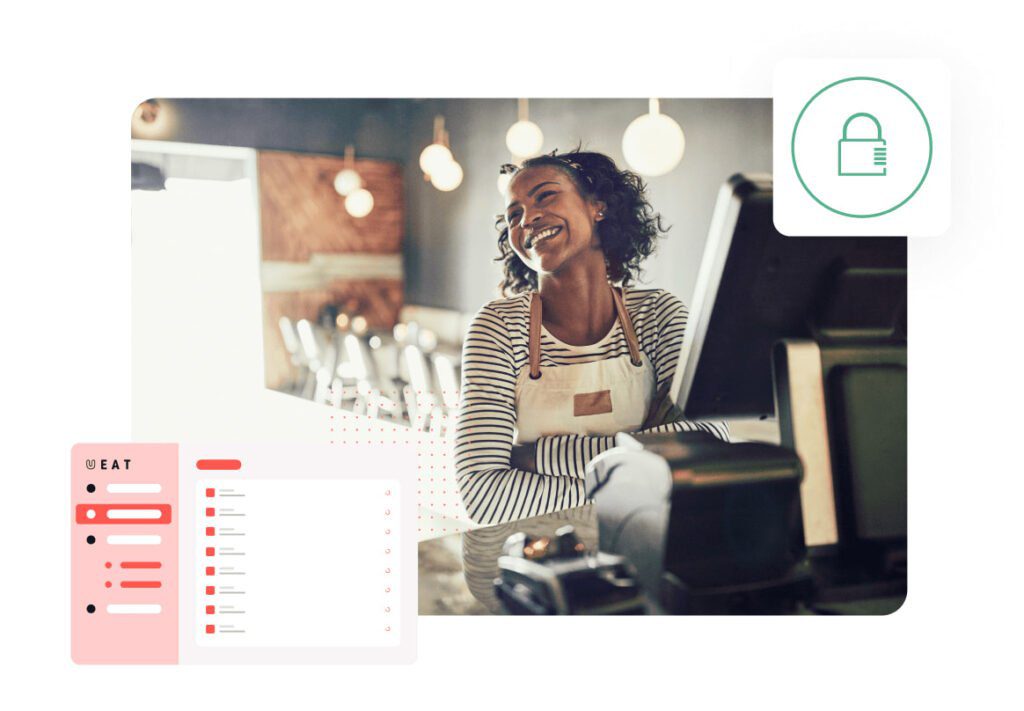 Safeguard restaurant and customer data
Our online ordering platform was designed with the latest best practices in cybersecurity.
A platform that evolves with the times
No legacy systems here! UEAT's features and performance continue to get better and better with our iterative development process.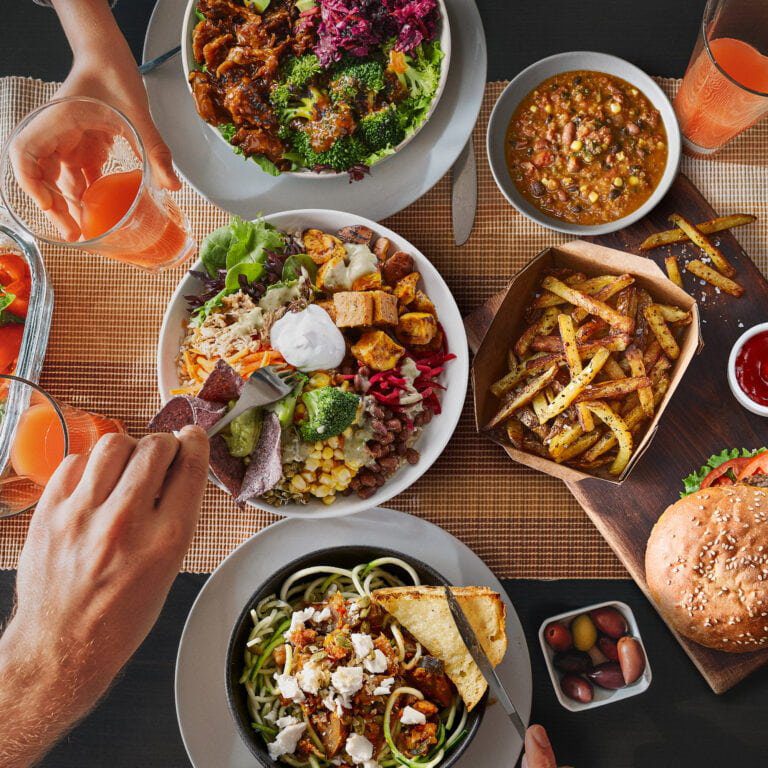 "There's no going back. We've noticed a 26% year-over-year increase in sales across all of our locations."
Copper Branch opted for UEAT's turnkey digital platform to offer customers a stellar and consistent experience when ordering food from their 100% plant-based menu.
Read the case study