The Benny family opened their very first restaurant in 1960.
A true family business, 3 generations of Benny currently work in the various divisions of the chain.
Benny & Co. is experiencing exponential growth: the Canadian chain went from 12 locations in 2010 to 61 in 2019.
The Challenge
In order to support their strong growth and modernize their brand, the group started searching for an online ordering solution.
Respect of the family brand and ease of use were at the top of their priority list.
With each restaurant operating an independent checkout system, the objective was to find a collaborator to facilitate the centralization of their digital operations while supporting a turnover of several millions of dollars.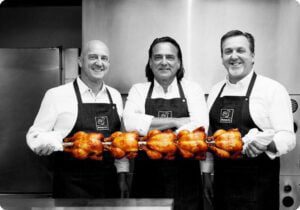 The Results
After choosing UEAT as a collaborator for their online ordering platform, Benny & Co saw the conversion rate of its mobile application increase by 52%.
Yves Benny, Vice President of Public Relations, shares that "With UEAT's 360 integration, billing and order processing is fully automated. We don't have to worry about any double input."
Customers immediately adopted the 3-step ordering process which provides a personalized experience for each visitor.
Benny & Co continues to grow and is now in a new province. With UEAT's multi-time zone and multilingual support, the team knows that they have a close collaborator to support them in conquering the whole country!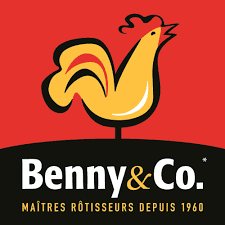 About
Benny&Co., the largest family rotisserie chain in Quebec, is proud of the progress it has made since the opening of the Benny family's first restaurant in Joliette in 1960 and now operating more than 60 locations.