In 2016, the very first Küto tartare bar saw the light of day when co-owners Jean-Michel and Judith were expecting their first child.
" I remember rocking my child with one foot while writing my recipes in the kitchen of the first Küto" she explained.
Only two weeks after opening their first location, Küto officially became a franchise and new locations were opening their doors.
Now, after only 4 years of activity, Küto has 22 restaurants located throughout the province of Quebec, several of which opened during the pandemic!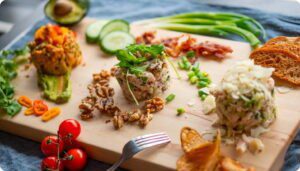 The Challenge
Since opening, Küto has exclusively used a telephone system with more than 25 lines to handle take-out orders. The chain's success was resounding, but Jean-Michel and Judith quickly understood that online ordering was a necessity to meet new consumer habits while optimizing the entire chain's operations.
They chose UEAT and its seamless online ordering tool. However, being pro-franchisee, Judith did not want to force a technological tool on all of her franchisees without their approval. Following a presentation of the many advantages of the UEAT platform, which helps increase the average order, optimizes operations and fosters unprecedented customer loyalty, the team was convinced.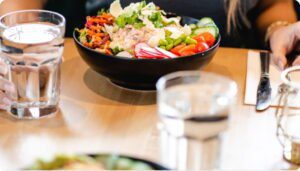 The Results
"UEAT is a family. These are my brothers, sisters, and cousins." 
The Küto co-owner says they wouldn't be where they are today if it weren't for UEAT's  online ordering.
Shortly after launching their online ordering tool, Küto began educating customers to use online ordering rather than telephone ordering to free up lines. In addition, Judith and her team reassigned employees to roles directly related to improving the customer experience.
Küto saw significant results only one month after integrating their online ordering platform. People buy more, thanks to the recommendation system and upselling module built into the platform. Customers realize that they can personalize their tartare with extras and they feel less judged than when ordering in a restaurant. One year after going live, Küto saw a 29% increase in sales. 
After 2 years, its success continued and the chain experienced a record increase of 35% in sales.
Long before the first wave of the pandemic and the first dining room closures, Jean-Michel and Judith decided to proactively close their dining rooms to focus solely on online ordering. They launched a strong social media campaign to promote it.
Since going live in 2019, Küto has enabled more than 105,000 customers to order hassle-free online, thus achieving the chain's goal of becoming the premium choice for take-out!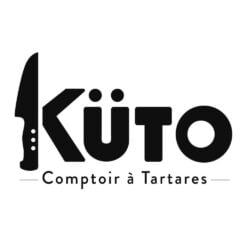 About
Thanks to UEAT's online ordering platform, popular Quebec tartare bar Küto has experienced impressive results enabling the chain to continue its expansion, even in the midst of a pandemic.