More than a third of consumers who celebrate Valentine's Day will go out to have dinner in restaurants*. To jump on this yearly trend, you need to make your restaurant shine.
Here are some practical ideas to make Cupid himself show up to your restaurant.
Optimize Reservations
People have the tendency to be last minute on many things (tax return anyone?) and restaurant reservation is one of them. In 2018, 40 percent of reservations were booked in the week leading up to the holiday.
To remove the stress of booking at the last minute, offer couples something special such as a free appetizer item if they make a reservation before a certain date. In a way, you're helping your clientele by having them book earlier than usual!
If your restaurant has the setup, consider breaking larger tables into deuce since the majority of Valentine's day reservations are for couples.
Also be careful not to overbook. As tempting it is to fill up every single table – don't. If a reservation takes longer than usual or if a couple is late, it could jeopardize your entire night. You don't want to create a bad experience for your guests and your staff.
Create a one-of-a-kind guest experience
Since you already know the names of your customers, why not personalize their visit by adding a rose on their table with their name printed on a folded piece of paper.
"Chris & Vicky : Thank you for letting us be a part of your Special Day"

The team @ Restaurant 
Creating a warm welcome and a good first impression is key for a remarkable customer journey. A happy customer will talk about his positive experience with friends and on social media. There's nothing like promoters of your brand.
Offer a Prix Fixe Menu
Prix Fixe (pronounced pree fix) is French for fixed price – it refers to a limited menu. You want to avoid overwhelming the kitchen with a wide variety of order on a busy night like Valentine's Day.
With a Prix Fixe Menu, you can offer a full-course meal that includes appetizer, salad, main course and dessert all for a set price per person. You could also name your meal with a Valentine's Day touch : "Our Forever" or embrace your French and name it "Mon trésor" – which translates to "My treasure".
A Weekend to Remember
This year, Valentine's Day takes place on a Friday, which is a golden opportunity to turn this holiday into a weekend of celebration. Some couples will prefer going out on Saturday the 15th so they don't feel rushed to go out for dinner right after work on a Friday night.
Offer a weekend-long promotion for Valentine's Day, the 15th and the 16th. That way couples will have the choice on when they'd prefer celebrating the feast of V-Day.
I love you brunches
Even though dinner is the most popular meal for Valentine's Day, why not offer the same great guest experience for a brunch?
The versatile meal is a great idea to set yourself apart from the competition. Create a promotion or offer a special item to couples who might prefer a late breakfast instead of dinner.
Order Ahead : Make a Special Offer
Although many will take this opportunity to go out, there are still a lot of people who prefer to celebrate this holiday in the comfort of their own homes.
To reach this audience, you should create a special Valentine's Day promotion on your online ordering platform. Offer a special menu for take out (with a catchy Valentine's Day name) or automatically apply a discount on your most popular dishes to share.
Use Social Media
You don't want to spend all this time perfectly planning the year's most busy day for nothing. Social media is and remains a valuable asset for your brand. Consider publishing what makes your restaurant unique (e.g. pictures of your meals, the romantic ambiance, the band performing) and take the opportunity to share your Valentine's Day promotions.
Don't wait too long to start your social media blitz, start at the end of January.
Always make sure you and your staff are prepared for a busy weekend and above all else, create a personalized customer experience so your guests will want to come back to your restaurant.
*Source: https://www.statisticbrain.com/valentines-day-statistics/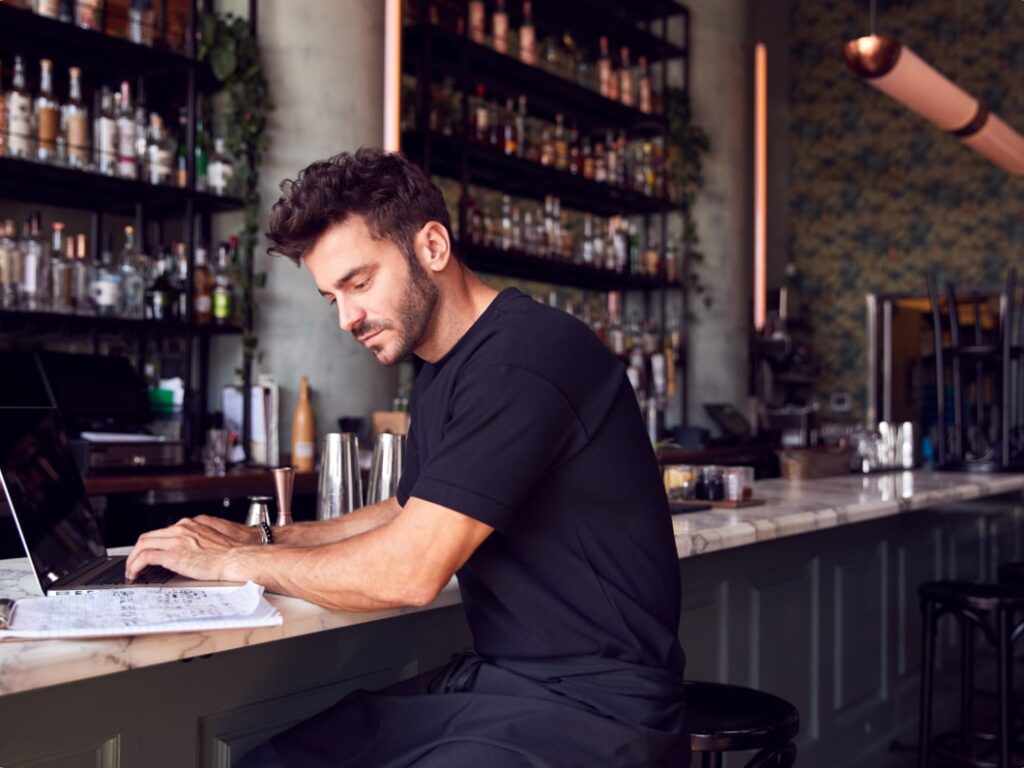 Subscribe to our newsletter for the latest insights in restaurant management
By clicking the button above, you agree that UEAT will use your information to contact you about relevant products, content and events. You can unsubscribe from these communications at any time. For more information, see our Privacy Policy.