Ecommerce for restaurants has taken off in a big way. Whether its third-party delivery apps enabling restaurants to reach bigger markets, restaurateurs opting to sell directly to customers via their branded online ordering platform, or a mix between the two strategies, online sales for restaurants are here to stay.
Thanks to innovations in technologies and the industry gradually opening up to new ways to market to consumers, restaurants of all types and sizes are pivoting to address the needs of digital natives as well as changing habits.
Operational and technology challenges continue to loom
However, the new frontier of online sales is not without its challenges. From a tight labor market exacerbated by the recent pandemic and the need for a new level in operational efficiencies, many restaurateurs are struggling to manage the very technologies that are driving their online sales.
For restaurant managers and owners, opening their businesses to online sales means managing multiple incoming orders from multiple tablets provided by third-party delivery services. Interoperability between marketplace devices and a restaurant's POS system is often non-existent or complicated at best.
Disparate food ordering channels require front-of-the-house staff to manually enter details—and this rekeying increases the risk of poor order accuracy.
Managing menus for different online sales channels is a real hassle when items need to be updated or removed, or when a restaurant decides to offer a promotion.
And that's not to mention the headache-inducing buzzing and bleeping during peak periods when online orders come in at a rapid-fire rate.
Finally, just the sheer training on, use and maintenance of a bunch of devices can really bog down a restaurant operator's productivity.
Until now.
Aggregate all of a restaurant's online orders with UEAT HUB
We just launched its brand-new UEAT HUB, a centralized menu management platform that enables restaurants to manage and publish each menu, whether it's the menu from UEAT's online ordering platform or a wide range of third-party delivery apps, such as UberEats, SkipTheDishes, and Doorsash. All restaurateurs have to do is create the menu once on the UEAT platform and sync it with all their other online sales channels. 
Also, UEAT HUB imports all orders received from delivery services and sends them directly to a restaurant's POS system and kitchen display system—without the audio alerts and the need to rekey in orders. That is a major time-savings!
What's the difference between UEAT HUB and other aggregators?
With UEAT HUB, restaurants get the best of both worlds.
They can expand their discoverability and attract new customers thanks to the reach of delivery platforms. Then, with their own branded online ordering system, they can:
Increase direct sales, which impacts margins
Boost average ticket sizes thanks to a personalized and frictionless customer experience
Tap into customer data for marketing purposes
Access ordering analytics to improve operations and optimize inventory
Strengthen customer loyalty
Extend the overall lifetime value of customers
UEAT's menu optimization and profitability pros as well as our 24/7 support give restaurants added expertise to refine their online sales strategies with often immediate results.
Restaurants are already on a wait list to have UEAT HUB integrated within their businesses. Interested in learning more? Request a demo today!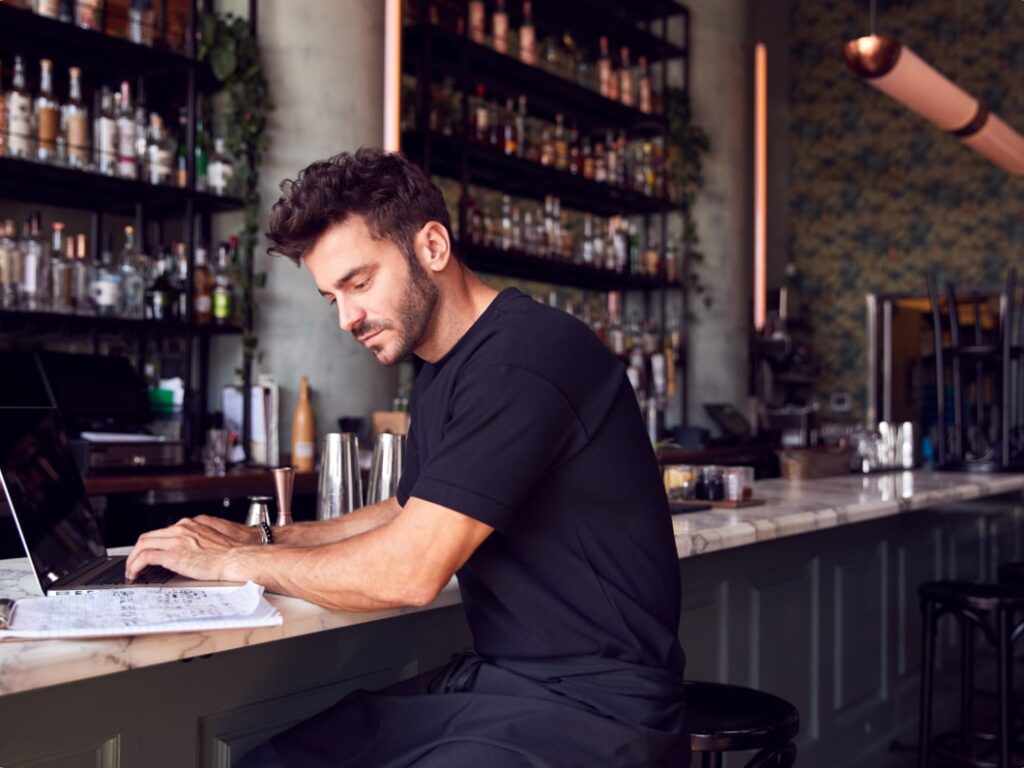 Subscribe to our newsletter for the latest insights in restaurant management
By clicking the button above, you agree that UEAT will use your information to contact you about relevant products, content and events. You can unsubscribe from these communications at any time. For more information, see our Privacy Policy.