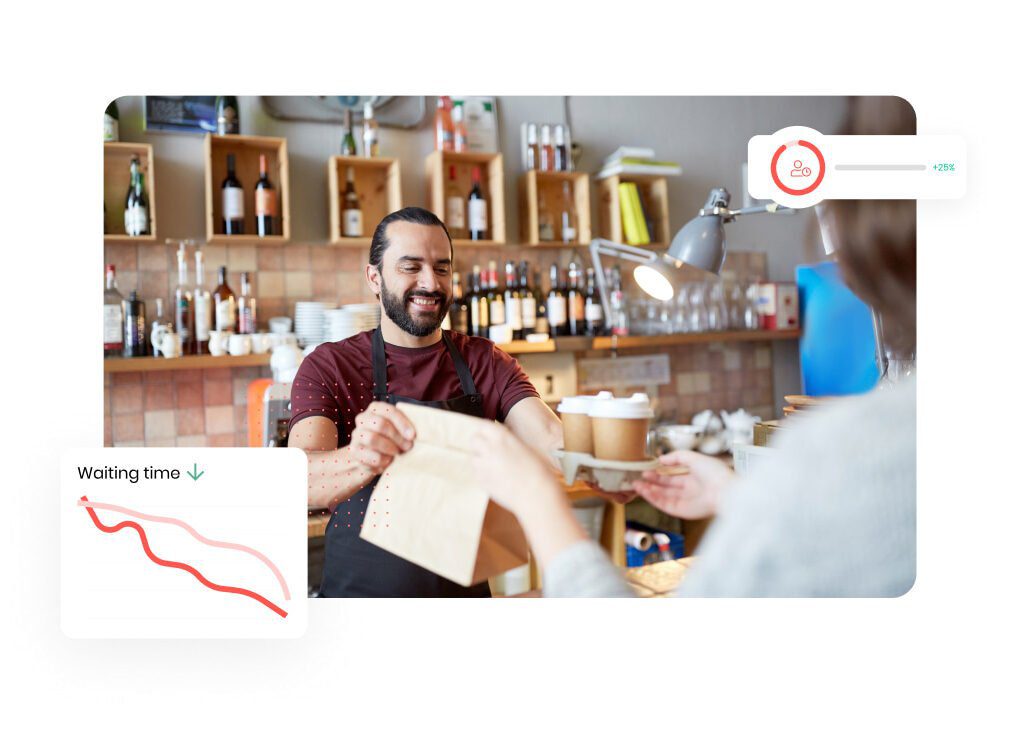 Streamline your operations
Increase guest and employee safety
Your customers can order and pay right from their own devices—anywhere, even right in your dining room. There is no need to continuously disinfect menus or payment terminals.
Optimize your operations
Low on staff? Our tableside mobile solution helps reduce the amount of interaction between guests and staff.
Increase the speed and precision of each order
UEAT's on-site ordering and payement solution integrates with your POS system so that digital orders immediately reach your kitchen with accurate details.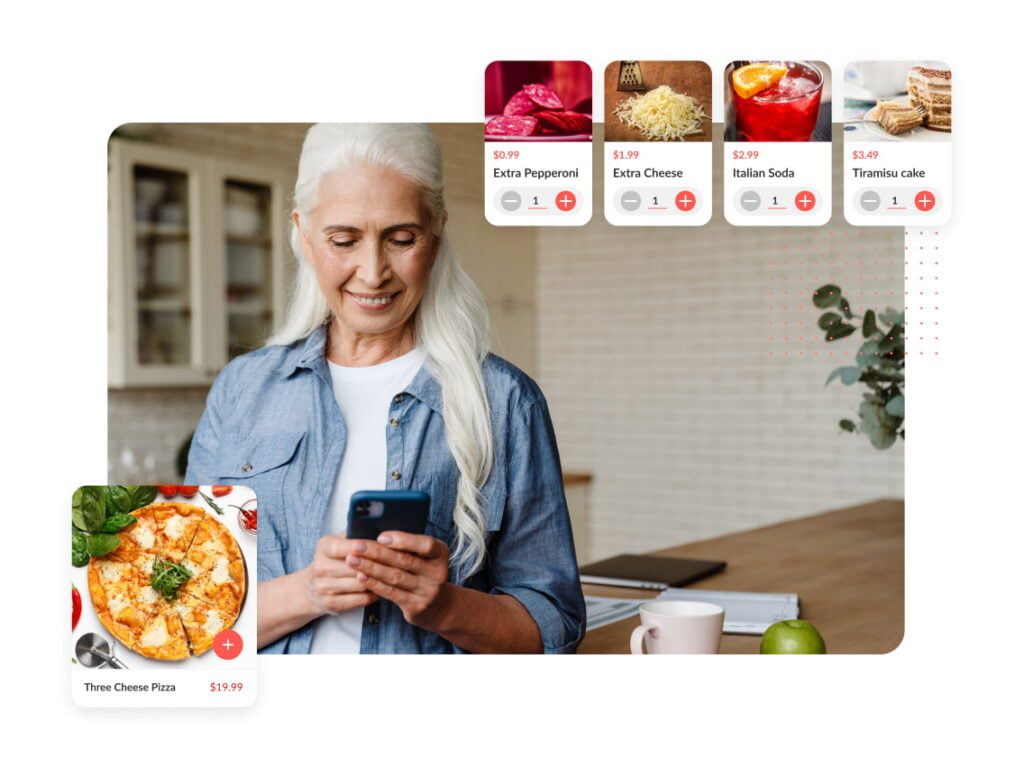 Our artificial intelligence goes mobile, too!
RAI™, our smart recommendation module, is always on the go
RAI™ is your perfect employee that automatically and systematically upsells personalized menu items to your customers, even on their devices.
Upselling the non-intrusive way
Contrary to conventional online ordering systems, RAI™ doesn't bombard your customers with annoying pop-ups on their mobile devices.
RAI™ knows what menu items to feature and when to showcase them
Effortlessly configure RAI™ to present menus, menu items and products based on time of day, days of the week, seasons, and specific holidays or events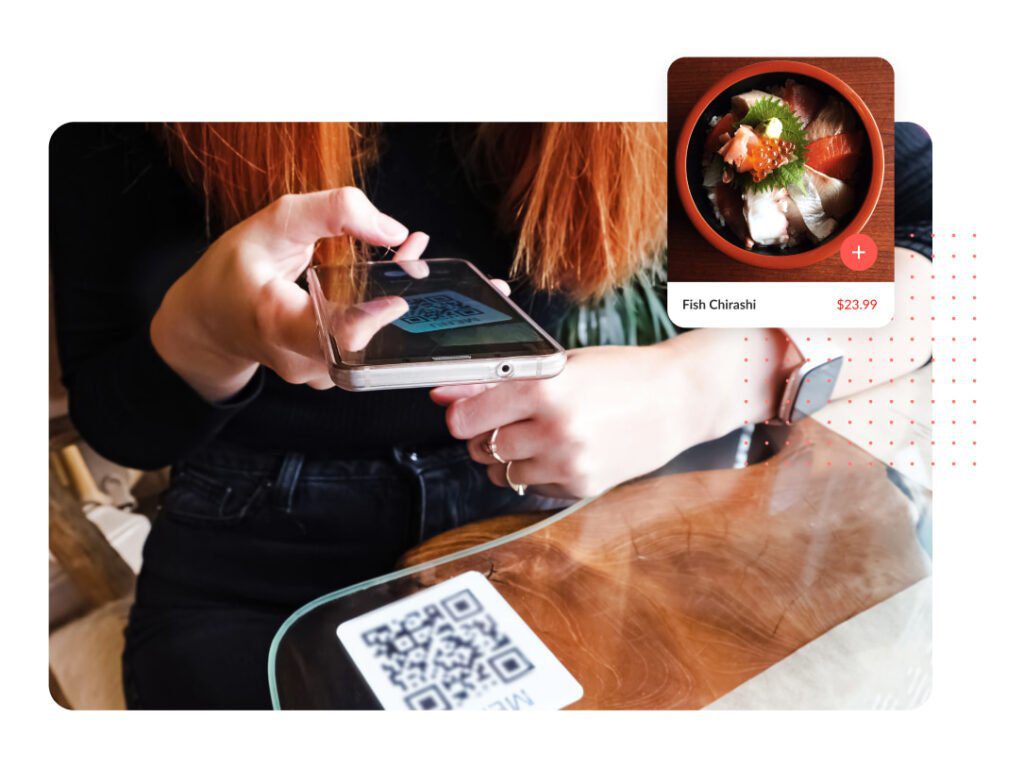 On-premise mobile self-ordering solutions can be used anywhere!
Tableside and in-seat ordering
By using their own mobile devices, customers can browse your menu, send in their orders, and pay without having to wait for an employee.
Skip the line
Allow your customers to save time and skip the line with priority ordering. No need to wait in crowded areas for someone to take their orders.
Drive thru
Thanks to the QR code displayed in your drive thru parking lot, your customers can order, pay and pick up their orders from the comfort of their vehicles.
Curbside pickup
A secure way for your customers to order ahead and pick up their food without leaving their car.
Customers can use use QR codes to order and pay in 3 simple steps
Your customers simply scan the QR code where you placed it (dining room, parking lot, etc.) using their mobile phone's camera.

Automatically redirect your customers to the right location and menu for fast ordering.

Pay easily with many options like Google pay and Apple Pay for a smooth and convenient process.
Other key features of the UEAT online food ordering platform
Operations
Marketing
Technology
We foster win-win business relationships
At UEAT, we don't charge any hefty commissions.
Hire the perfect employee
RAI™, our smart upselling module, features relevant menu items to customers to increase the average cart size.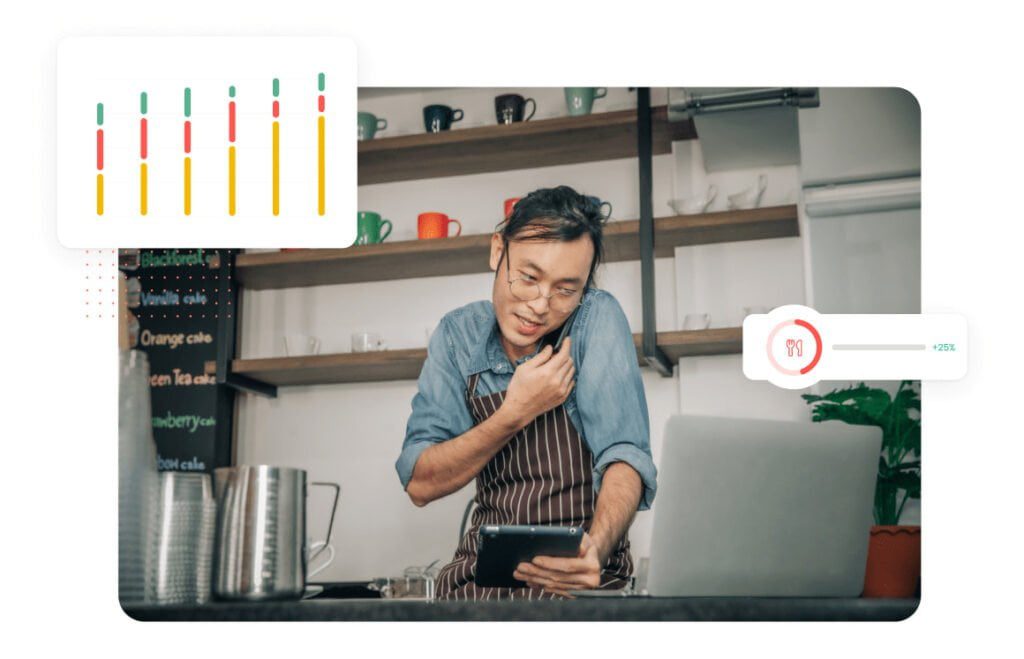 Access critical data to optimize your OPEX
Instantly find out which menu items are selling like hot cakes and which you may need to reconsider to mitigate costs.
Invest in an online ordering platform that converts
UEAT boasts the highest conversion rates in the industry, maximizing the ROI of your online ordering system.
It's all about YOUR brand
Your UEAT online ordering platform is customizable to your brand image.
Protect your brand
Contrary to online marketplaces, your brand will always stand out; you'll never compete on your own online ordering platform with other restaurants.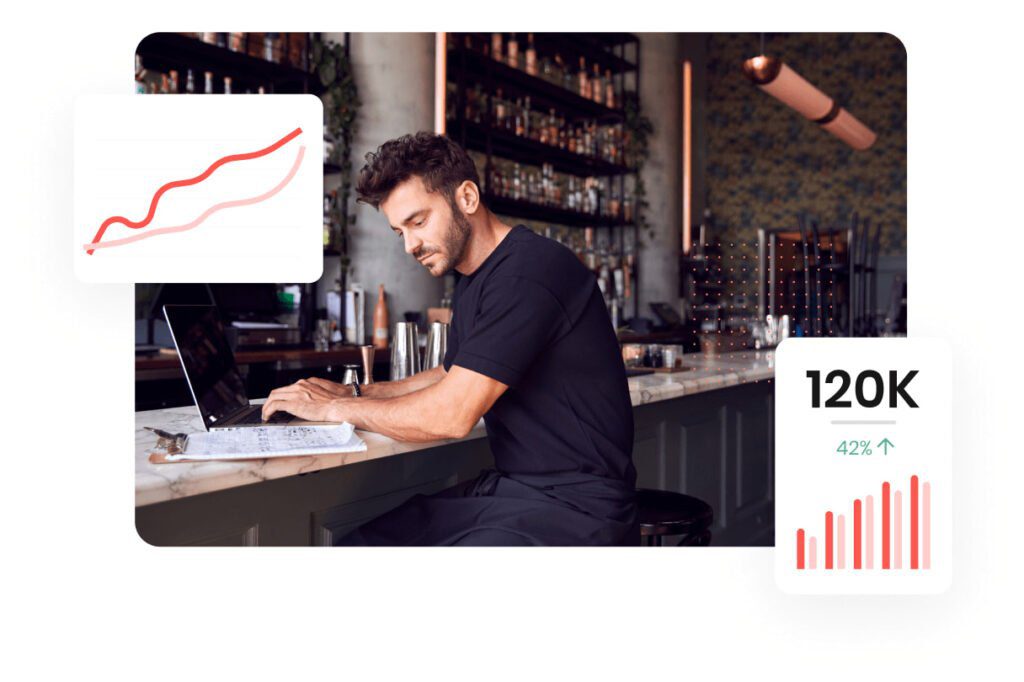 Preserve your customer data
Imagine being able to access your customer data for direct marketing and targeted promotions.
Access comprehensive analytics
Finally, get a crystal-clear picture of the demographics and consumer behaviour of your customers.
A robust online ordering platform
Rely on an online ordering system that has been built on proven technologies renowned for their stability.
Seamless integrations with third-party systems
UEAT integrates with POS, delivery, loyalty and gift card systems already in place.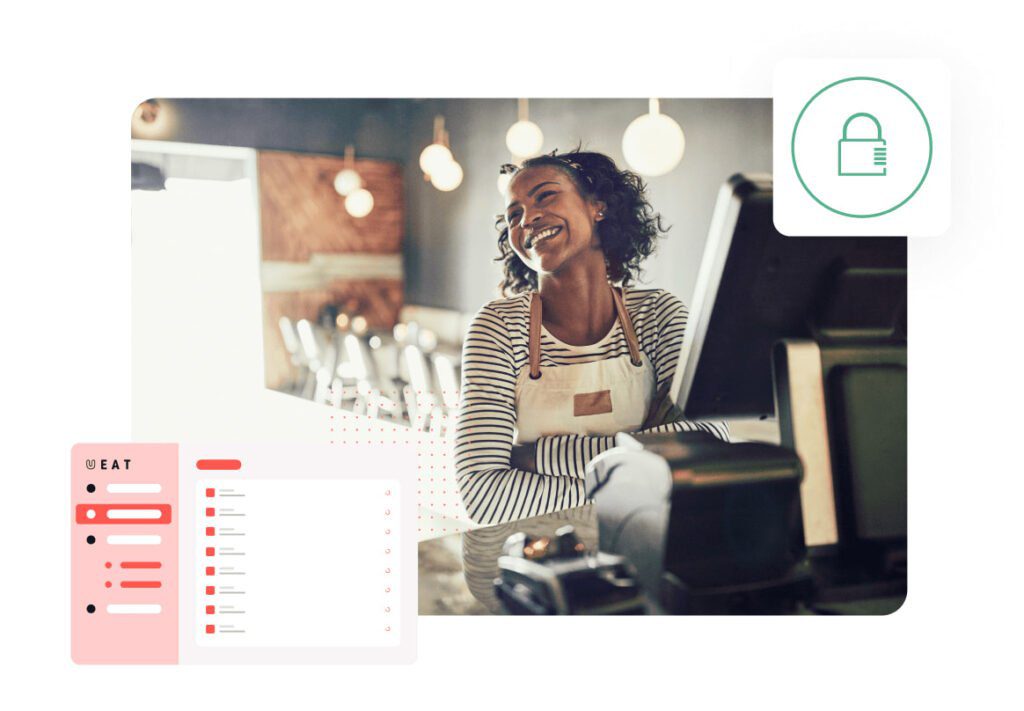 Safeguard restaurant and customer data
Our online ordering platform was designed with the latest best practices in cybersecurity. It is also PCI DSS compliant.
A platform that evolves with the times
No legacy systems here! UEAT's features and performance continue to get better and better with our iterative development process.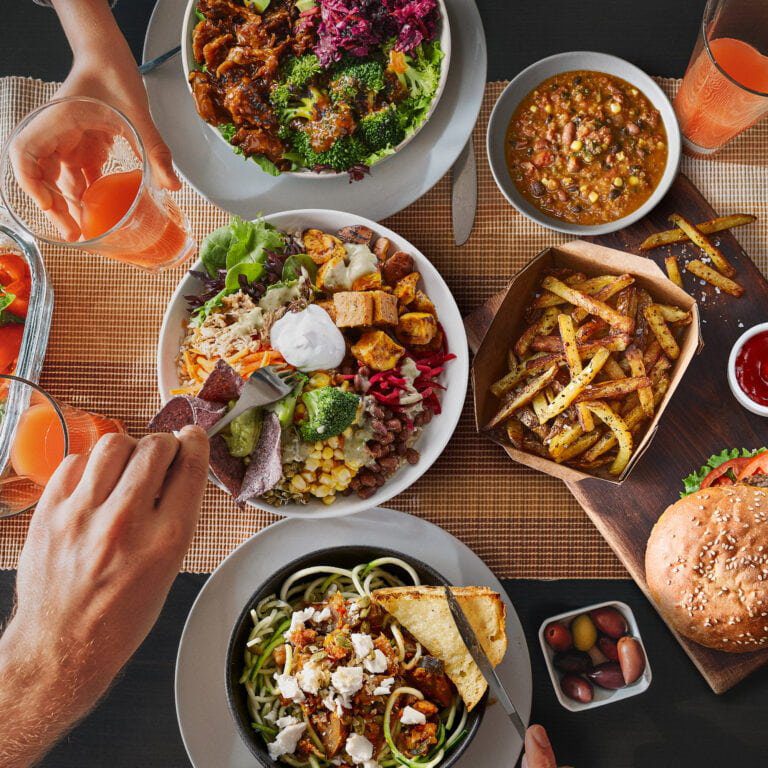 "There's no going back. We've noticed a 26% year-over-year increase in sales across all of our locations."
Copper Branch opted for UEAT's turnkey digital platform to offer customers a stellar and consistent experience when ordering food from their 100% plant-based menu.
Read the case study