Founded 18 years ago in midtown Toronto, Tabule Middle Eastern Cuisine has grown to represent a popular staple of authentic Lebanese food across the city, with four unique locations, each mirroring the distinct vibe of its neighbourhood. Tabule prides itself on offering a diverse menu that caters to the tastes of everyone who walks through their doors. In order to adapt to the dynamic demands of the digital age, especially amplified by the pandemic, Tabule wanted to implement a high-performance self-ordering and payment solution for its four restaurants.
The Challenge
Despite having an online ordering system in place, the restaurant faced difficulties in efficiently managing the system. The owners realized their existing solutions were not robust enough to seamlessly integrate with their Point of Sale (POS) systems, loyalty programs, and third-party apps. In addition, the in-person ordering process was growing cumbersome, with customers needing to wait in long lines to place their orders. The challenge was to find a solution that would overcome these problems—all while improving front-of-house operations and overall customer experience.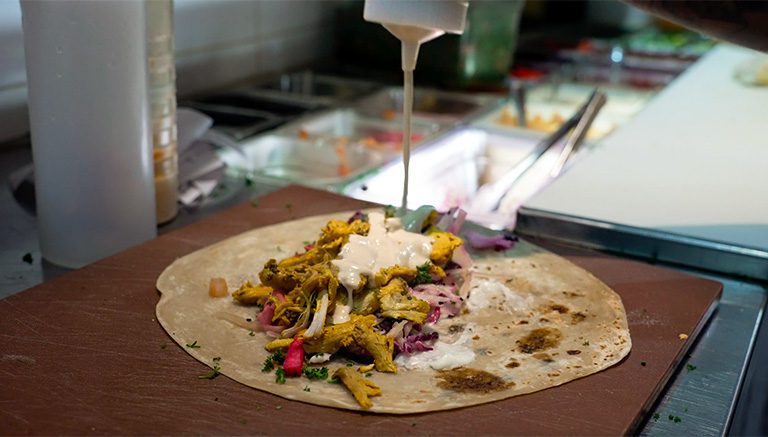 The Results
Tabule opted for UEAT's digital self-ordering solutions, primarily due to their seamless integration with the restaurant's POS system. This enabled orders to flow directly to the kitchen without any hassles or human errors. Not only did UEAT's solutions work well with the existing loyalty program and Moneris payment system but they also seamlessly worked with third-party delivery apps.
One significant introduction was the tableside self-ordering and payment solution. This allowed customers to grab any table, scan the QR code, place their orders and pay for them instantly. This significantly reduced waiting times, especially during peak hours when counter lines used to be long.
"We can handle more customers with less staff thanks to tableside self-ordering," said Diana. "I think it's a win-win for everybody."
Customers could order directly from Tabule's website or through the dedicated Tabule app for takeout and delivery. This bypassed the need for third-party apps, which often come with high commissions.
Apart from avoiding hefty fees, Diana also believes ordering directly from a restaurant increases trust between the business and its customers. "I think there is more confidence when customers order directly from you," she said.
UEAT's non-intrusive upselling capabilities proved to be a game-changer. Tabule reported a 20% increase in their ticket size since transitioning from their previous online system, a considerable boost to their revenues and margins.
"Customers love the upselling features because sometimes they don't know what they want and the fact that they're accessible on an online platform makes it great and easy. They don't have to hunt for things," Diana added.

The entire Tabule team is thrilled to have switched. "We've been with UEAT for over three years and I'm proud to say that we are over three million in sales with UEAT."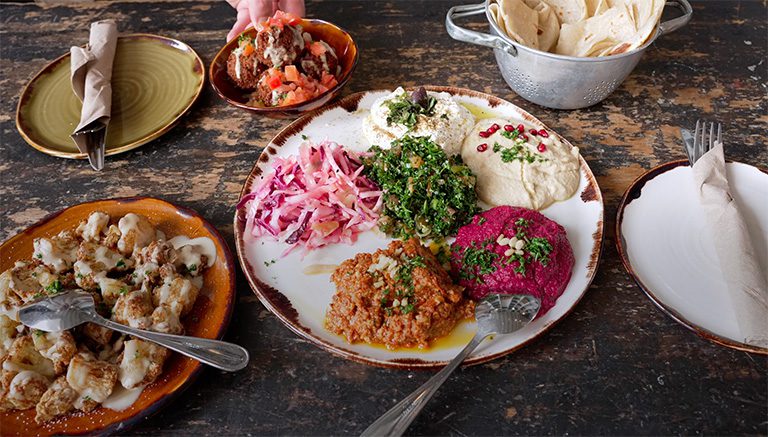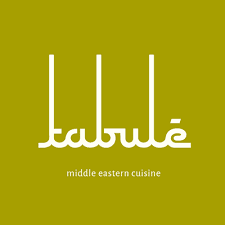 About
Tabule Middle Eastern Cuisine's first restaurant was founded in 2005 by Chef Rony Goraichy and Diana Sideris located in Midtown on Yonge Street. It quickly earned its place among the finest Middle Eastern restaurants in Toronto and its popularity rose from there.

The Tabule Family of Restaurants is made up of 4 uniquely designed venues specializing in Middle Eastern Cuisine: Tabule Midtown, Tabule Riverside, Tabule Bayview and the fast-casual Souk Tabule.