The Sushibox team opened its restaurant in Quebec City in 2003, when there was not much demand in terms of sushi restaurants.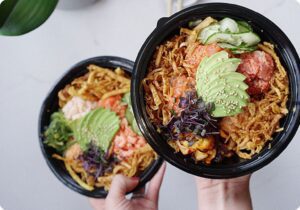 The Challenge
After more than 15 years, Sushibox is a restaurant that has evolved and developed its offer. Its customers may visit for a sit-down dinner or a take-out meal .
The latter used to be done by telephone, but the online order powered by UEAT has been operational for a little over a year.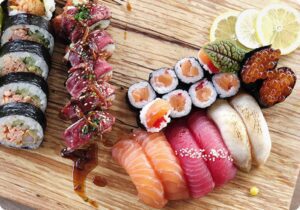 The Results
In a year, takeaway sales have shown an outstanding increase. Sushibox intends to continue its progress by promoting the online order even more. 
"UEAT offers us a great service. The team is always available and responds fast. We can tell they're there for us." – Julie Langlois, co-owner.
Its experience with UEAT encourages homeowners to go further by implementing targeted marketing actions. The UEAT dashboard allows them to forecast staff on the busiest days, predict raw material orders, and more!

About
Sushibox has built an excellent reputation since its opening in 2003 by always offering high quality products using the best Asian products while promoting local ones, especially fish caught in Quebec.