The Cosmos empire is made of three restaurants located in the Quebec City area.
Not only restaurants, but also cafes and lounge bars, the Cosmos located in Quebec City, Lebourgneuf, Lévis and Sainte-Foy are known for their trendy concepts as well as their exotic and original cuisine.
"We chose UEAT because and their solution is integrated with our POS system. Their support team makes it so much easier for me to focus on other things such as managing my staff."
Cosmos is currently considering the possibility of offering delivery. They know that UEAT is here to  work on new features that will allow optimal communication with a delivery operator, which is important.
The UEAT team is dedicated to the success of its customers regardless of the challenges!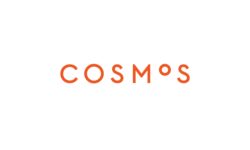 About
Le Cosmos has more than 500 employees spread accross 3 different locations. They offer a huge diverse menu and an awesome dine-in experience for each of their customers.