Kevin and his business partner Thomas have always been involved in their community. They quickly realized that more and more consumers wanted to eat healthy and eco-responsible meals.
In 2019, they launched Colibri, a quick service restaurant catering to health-conscious consumers in the heart of Quebec City.

The Challenge
In order to align with Colibri's values ​​and represent an eco-responsible company, the brand's customer journey is almost entirely digital. Customers often have busy schedules and don't always have time to visit dining rooms to eat a healthy meal.
"Colibri is a green and transparent kitchen. Our goal is to be involved and to have a positive impact on our community all while minimizing our ecological footprint "
For the founders of Colibri, it was essential to offer customers a fast and intuitive way to order their food.
In search of a platform that would allow guests to both order ahead and on site, the entrepreneurial duo got in touch with the UEAT team.
The goal was to get a digital ordering tool personalized to their brand image and directly integrated into their operations and website.
The Results
With the integration of a frictionless online ordering platform directly on the Colibri website, customers quickly got to benefit from a personalized shopping experience. With Apple Pay and Google Pay built-in, customers can order and pay in less than a few seconds. For Kevin and his team, orders are instantly displayed on the kitchen display system (KDS) and the money is automatically deposited in their bank account each day at midnight. No human input required.
"Table ordering allows us to spend more time with customers and to have real conversations."
In addition to an optimal off-premise experience, table ordering enables a seamless on-premise ordering process.
Simple, intuitive and secure, table ordering allows customers to browse the menu, order and pay at their own pace.
With UEAT's help, Kevin can now spend more time doing customer facing tasks he truly enjoys.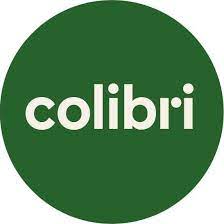 About
Colibri is a green and transparent kitchen. For Colibri, making customers taste the best of nature while awakening their environmental awareness. Their mission is that one day, we can all eat ethically.
Food type
Healthy & eco-friendly menu