The restaurant labour shortage is obviously nothing new as restaurateurs grapple with crippling low levels of available staff and interested candidates for both front-of-the-house (FOH) and back-of-the-house jobs.
The Holidays: A looming staffing issue that will also impact the restaurant customer experience
And the situation will inevitably be exacerbated by the upcoming Holiday season. Just last year alone, nearly 4 out of 5 restaurants were understaffed in November and December; according to the Natural Restaurant Association, 77% of restaurants—ranging from full-service to limited-service operators—did not have enough employees to meet demand.
In addition, the staff restaurateurs do have are likely to experience more stress as the onslaught of Holiday customers starts on-premise and online. As a restaurant's customer experience is intrinsically linked to the employee experience, the more employees are stressed, the less likely they will serve customers to the expected standards.
So what can a busy restaurant owner or manager do to ease the pressure on their teams during the Holidays and avoid burnout?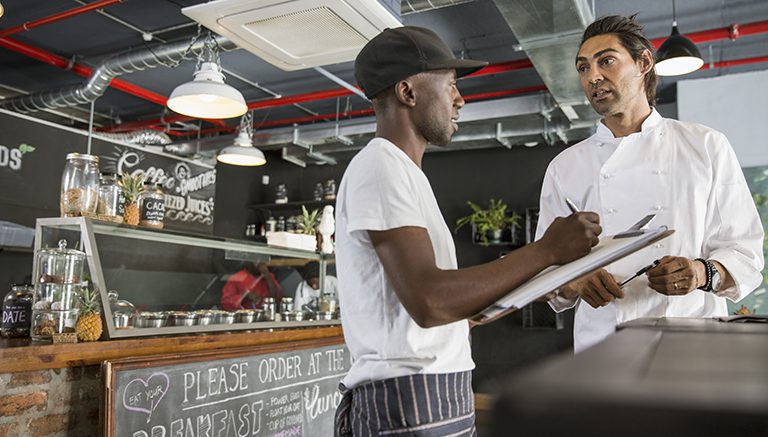 Tips to helping restaurant employees survive the Holidays without burning out
Adopt an employee-first mindset. During the hustle and bustle of the Holidays, it's easy to forget that employees are people with feelings. Restaurant owners and managers must be supportive of employees and encourage dialogue. Ask employees for their feedback and solutions to potential issues. When appropriate, work with them to develop proactive strategies to stave off unreasonable customer demands, deal with irate guests, handle errors, etc.
Analyze the data from past Holiday seasons. Your restaurant's sales history will show you when peak and slow periods occur. You can tap into these insights to schedule people during busy days and allow staff to take some time off when business is slow. For example, maybe you'll notice that weekends in December cause lulls in demand, due to family parties. The week before Christmas may cause a spike in lunches. You'll probably uncover some great opportunities to give your staff a break so that they can enjoy the Holidays too.
Offer incentives for both FOH and BOH staff. With a barrage of customers and orders—both in your dining room and from online orders—it can be difficult for restaurant employees to be at their 100% best all the time. On top of training staff to navigate the high level of work, you could hold contests or give small incentives to team members who do something exceptional. Offer a free meal to a waiter who gets the most positive reviews or gift cards to the kitchen brigade that served up all the meals on time. This way, you encourage strong service and reward good work!
Pamper your restaurant employees. It's the little things that count. Require the members of your team to take short breaks when they are not busy. Have some Holiday treats on hand for them to enjoy. Give waiters the opportunity to work some extra time in their favourite sections or line cooks their preferred shifts. Provide cash rewards for employees who have little or no call-ins or absences. Used for decades by major restaurant chains, Employee of the Month Programs can stoke pride and make staff members feel appreciated.
Consider a ticket-based model for advanced sales. High-end and independent restaurants often use ticket models to more evenly balance out demand. Develop a Holiday menu with limited, but unique items that customers can order and pay in advance. This works well both for dining rooms as well as both your UEAT online ordering platform and UEAT HUB: you can limit or open your capacity based for both direct sales and orders from third-party delivery apps based on what your staff can handle at any given time.
From the entire team at UEAT, we hope all restaurateurs have a profitable Holiday season—along with happy employees!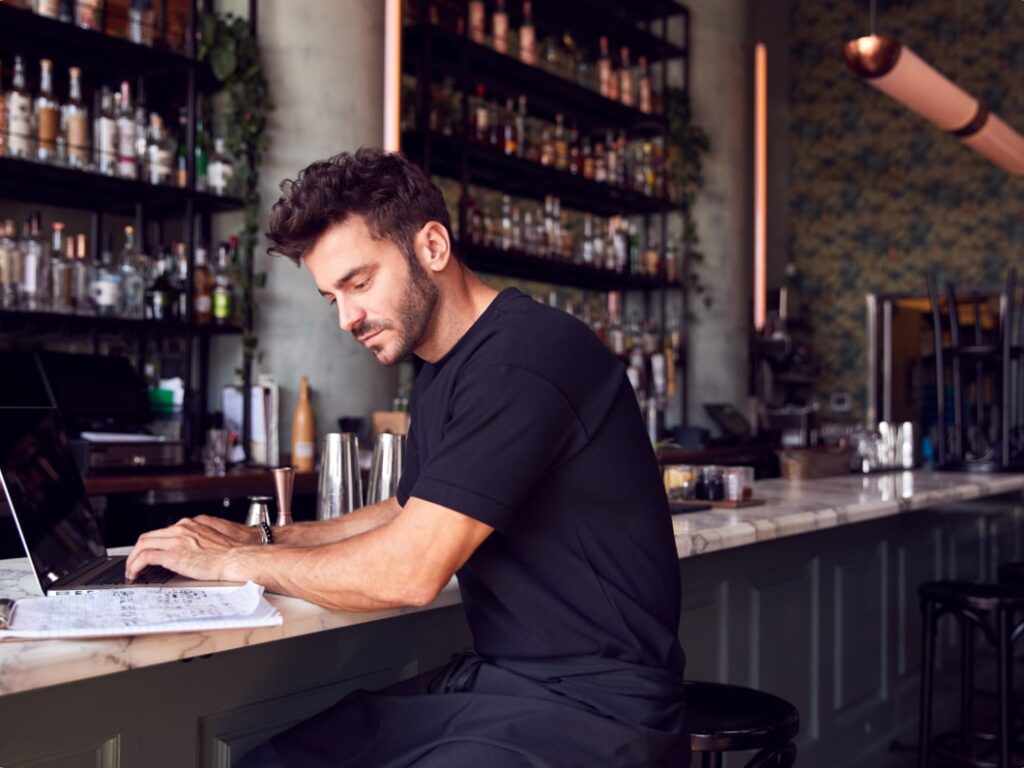 Subscribe to our newsletter for the latest insights in restaurant management
By clicking the button above, you agree that UEAT will use your information to contact you about relevant products, content and events. You can unsubscribe from these communications at any time. For more information, see our Privacy Policy.