In today's volatile restaurant industry, with cash flow levels squeezed like never before, restaurateurs are being forced to rethink their overall business strategies to stay afloat.
During the upheavals of COVID-19, third-party delivery apps were crucial in keeping restaurants in business; these online marketplaces were a short-term solution to generate cash alongside takeout and curbside pickup.
Now that dining rooms have reopened, and lockdowns have been relegated to the past, challenges still remain, preventing a swift recovery in the restaurant sector. A crippling labor shortage, exacerbated by pandemic layoffs and skyrocketing costs, are impacting operations and bottom lines.
Critical times, like economic downturns, take critical thinking. It's time for restaurant owners and franchisors to re-evaluate their reliance on third-party delivery apps to generate online sales. With 20-30% commissions resulting in extremely thin margins and higher costs for consumers, especially as the economy is slowing down, restaurateurs need a new game plan. The first step is to maximize online orders for takeout, which offers higher margins for restaurants and extra savings for customers.
Why restaurants should dial up their takeout orders
In terms of marketing reach and clout, third-party delivery apps can undeniably help restaurateurs tap into a wider customer base and acquire customers they may not have otherwise attracted. But in a cost-intensive, low-margin business—particularly during slow periods—the hefty commissions, delivery fees, and other surcharges those apps charge subsidize their operations, but do little to generate profits. As raised by Restaurants Canada in a 2022 study, 51% of restaurants are not profitable. As many research firms point out, the current model is simply not sustainable long term.
McKinsey & Company's report, Ordering in: The rapid evolution of food delivery, shows how, since the pandemic, the gap between delivery revenues and profit declines is an ever-growing issue. As the report states:
"Realistically, restaurants' traditional profit margins of 7 to 22 percent covering the platforms' delivery commissions, roughly 15 to 30 percent, are unsustainable as delivery orders become a larger part of a restaurant's business."
Restaurants that choose to continue delivery will inevitably have to adapt their pricing to cover delivery's extra costs; customers will therefore have to pay more for delivery or find other options for the food they crave.
So what should restaurants do to tap into the huge potential of online ordering without breaking the bank? Focus on takeout via direct online ordering.
There are several reasons why restaurants may want to focus on takeout rather than delivery with third-party apps from a profitability standpoint.
Consumer preferences
First, customers prefer takeout. Did you know that 60% of customers would prefer ordering directly with restaurants (and bypassing third-party delivery apps due to the extra costs), as per a 2022 report by Technomic? They do the math and know that third-party marketplaces charge extra; consumers are also feeling the inflation heat, so they want more bang for their buck. By opting for takeout, they get to save money.
Takeout is big with consumers all year long—and especially during special events. For example, during the Super Bowl and Valentine's Day, takeout orders go through the roof. Consumers go out to run errands, buy drinks and snacks; however, they prefer to pick up their orders on their way home and save a few bucks. They also make sure their food won't arrive late and cold due to the high demand. By relying on delivery only or on telephone for takeout, you are either missing out on resolving or creating a problem that could be avoided.
Also, by promoting takeout, many restaurants can enjoy an increase of up to 200% in online order sales. That type of return on investment provides extra cash flow to margin-strapped restaurants even when dealing with less staff.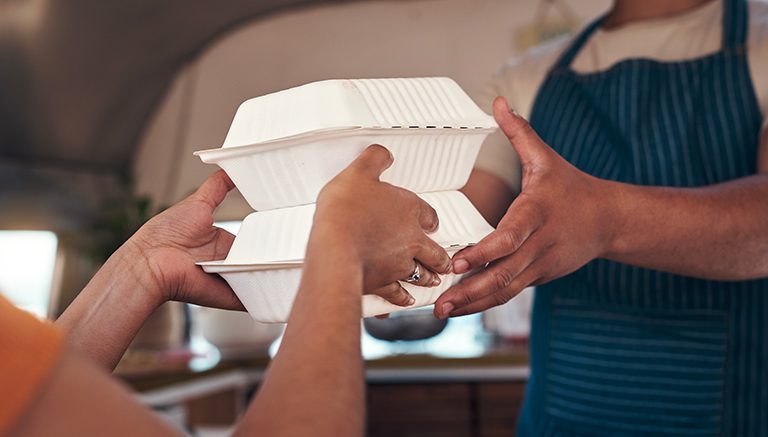 Reduce commission payouts
Takeout orders are typically more profitable for restaurants than delivery orders. When restaurants use third-party delivery apps, they often have to pay a commission fee of up to 30% of the order total to the app. This can significantly cut into the restaurant's profit margins. On the other hand, takeout orders via online ordering let restaurateurs keep more money in their pockets.
To further increase profitability, restaurants can implement strategies, such as upselling add-ons or desserts with takeout orders, offering promotions or discounts to encourage customers to order takeout, and streamlining the takeout process to minimize labor costs.
Access to lucrative customer data
With takeout, restaurants can create a more personalized experience for their customers. With your own direct online ordering platform, you know the full name and address of your customers and can greet them in a more personalized way. When customers come into the restaurant to pick up their food, they have an opportunity to interact with the staff and see the restaurant's atmosphere. This can create a more positive experience and increase the likelihood that they will return to the restaurant in the future. In addition, the online ordering platform can collect customer data. Restaurants can leverage that data for marketing purposes. Imagine regularly communicating with customers through an exclusive newsletter with promotions or announcing new menu items. That significantly contributes to increasing loyalty and extending each customer's lifetime value.
Keep in mind that third-party delivery apps have one very specific goal: to keep consumers coming back to their platform—not your restaurant. They may have an interest in recommending other restaurants with higher average ticket sizes to make higher revenues from commissions.
Data can also be used to monitor the performance of a restaurant's menu, guiding owners and managers to which items are more popular and which high-margin items should be increasingly promoted. Looking at monthly and yearly trends can assist restaurateurs in determining timely marketing initiatives and getting a better handle on inventory levels to avoid unnecessary costs.
Overall, takeout is a highly profitable revenue stream for restaurants. Online ordering is the easiest and fastest way to receive and manage takeout orders. It should play an integral part in a business' long-term strategy. Restaurants can utilize third-party apps to acquire customers, then add promotional offers inside delivery bags to encourage customers to order directly from their own websites next time. Through marketing initiatives, like special takeout deals and takeout menus to trigger consumer "fear of missing out," restaurateurs can better safeguard their margins.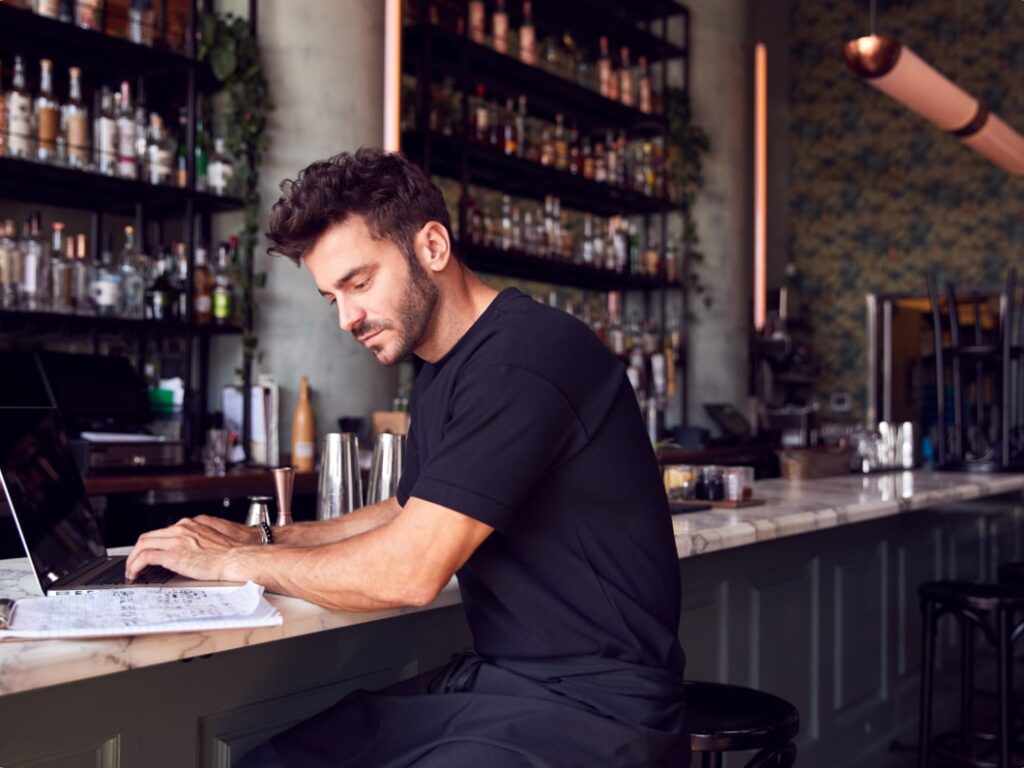 Subscribe to our newsletter for the latest insights in restaurant management
By clicking the button above, you agree that UEAT will use your information to contact you about relevant products, content and events. You can unsubscribe from these communications at any time. For more information, see our Privacy Policy.