As 2022 has gotten off to a sober start for restaurants across Canada and the US, many owners and operators are re-evaluating their sales strategies—either in attempt to maintain profits or literally stay afloat. 
The constant yo-yoing of public health measures have done little to assuage restaurants' heavy losses over the past few weeks. When provinces and states re-opened, some restaurateurs decided to ditch their online ordering or relegate their digital sales only to third-party marketplaces. This is, sadly, a short-sighted view, because, if the pandemic has taught us anything, it's that the future (even the short term!) can be highly unpredictable.
With restaurants facing—yet again—closures or limitations in terms of dining room capacity early on in the new year, they can no longer rely on the "same ol' same ol'" approach to takeout, curbside pick-up, and delivery. Generating enough margins in the best of times are, shall we say, hard-won. However, maintaining margins in these exceptionally challenging times are critically low.
Although they have taken one of the hardest hits, restaurateurs are not alone. While somewhat more immune to the ups and downs of lockdowns, retail stores have also been severely impacted by changing pandemic regulations.
Nevertheless, retailers with innovative mindsets have been adopting new technologies and approaches to acquiring, delighting and keeping customers loyal—many quite successfully even with limited budgets.
Let's take a look at how restaurateurs can get inspos from retailers to create the ultimate omnichannel experiences without breaking the bank.
Stop thinking that omnichannel experiences are a battle between dining room vs online sales.
Just a few years ago, physical and digital dining experiences were two different experiential entities. Dining room experiences were all about your brand and the experience you wanted to create with your restaurant's atmosphere and staff. Online sales were a "nice to have" to appease hungry takeout and delivery customers. 
But no more.
Today, physical and digital sales channels are blurring in such a way that restaurateurs can no longer find the dividing line. Online sales, whether through marketplaces or white-label online ordering platforms/apps, are drawing in new and long-standing customers when dining rooms are open. On the flip side, loyal customers, on the outs because their restaurants are shuttered for yet another pandemic wave, are spending more on takeout, delivery and curbside pick-up to encourage their beloved spots.
This is much the same as retailers. Their physical storefronts give customers the opportunity to get the personal experiences they crave, all while attracting customers, building communities and generating sales in the digital realm.
In a nutshell, restaurants cannot focus only on one channel—one nourishes the other. On-premise dining gives patrons the opportunity to be social again and enjoy in-person experiences. Online sales not only ensure a revenue stream during closures; they also meet the needs of digital natives and enable restaurants to fuel their customers' loyalty no matter where they are. Regardless how much you are sold on physical or digital sales, investments must be made on both sides to extend your most profitable customers' overall lifetime value.
Using online strategies to reduce brick-and-mortar costs.
Online marketing and sales may initially appear as costs. But did you know that a bigger online footprint can be, depending on your location and target audiences, can be a lucrative investment?
In the past, restaurateurs relied on word of mouth and traditional advertizing to promote their businesses. Customer acquisition and retention costs could skyrocket when using radio or TV ads as well as other conventional means (think flyers, posters, local events/sponsorships, publicity stunts, etc.). Time-consuming and not necessarily every restaurant operators' cup of tea, the success of these marketing tactics were not easily measurable to determine if the ROI was worth it or not.
However, digital marketing has democratized and reduced the costs of building a loyal following of restaurant patrons. Online advertizing and social media have proven to a boon for operators: these marketing tools are cost-effective to solidify existing customer relationships and attracting new on-premise and online orders.
A case in point? More and more restaurant customers, like a retail store's clientele, tend to prefer BOPIS orders—that is, buy-online-pickup-in-store options. Curbside pick-up with retailers show no signs of slowing down in 2022 with the ongoing pandemic. This is similar to the boom in takeout and curbside pick-up with restaurants. What is really interesting, however, is how retailers are using the opportunity to build relationships with onsite customers and even boost upselling. For example, once a customer is at a restaurant to pick up their order, front-of-the-house staff can recommend more add-ons, such as beverages and desserts.
Even more compelling: online marketing and sales actually giver restaurants easy access to a goldmine of data. For example, online marketing strategies can be more quickly evaluated for their reach and effectiveness. Rather than relying on intuition, restaurant owners and operators can clearly determine which tactics are the most profitable for their establishments.
In addition, thanks to digital loyalty programs, online newsletters, social media followers, and account-based online ordering, restaurants also now have the holy grail of data for any business: customer data. In the "good old days," restaurateurs relied on their memories and those of their staff to remember customer habits and preferences.
Today, it's an entirely different ballgame. Customers behaviours and needs can be monitored thanks to data gleaned from online orders. When patrons provide their email addresses or cellphone numbers, restaurants can provide timely and highly personalized marketing campaigns to stoke more sales. Surveys can be conducted to gain valuable feedback, identify room for improvement, and encourage online reviews, for example.
Another benefit of customer data? Truly knowing what menu items are popular and profitable—and which ones need either some marketing TLC, a revamp, or a retirement party. This, in turn, enables restaurants to optimize inventory levels as well as reduce foodstuff costs and wastes. This information was difficult, if not impossible, to obtain via legacy POS systems. Nowadays, restaurants are leveraging new technologies to gain customer insights like never before.
Using data for digital and offline operations has been a permanent fixture for years in the retail industry to improve customer engagement and satisfaction—and win more sales. Data-centric retailers, whether they are brick-and-mortar, hybrid or pure ecommerce plays, are those that are the most successful (read: still in business) in attracting and retaining profitable customers through multiple channels. According to statistics, retailers that use three or more channels for their marketing campaigns enjoy a purchase and engagement rate that is 250% higher than single-channel campaigns.
Restaurants looking to thrive in the next normal will need to adopt innovative, omnichannel strategies to create the ultimate customer experiences their clienteles want. By mimicking some of the tactics retailers use, restaurateurs can safeguard their sales during the ebbs and flows of both the market and pandemic.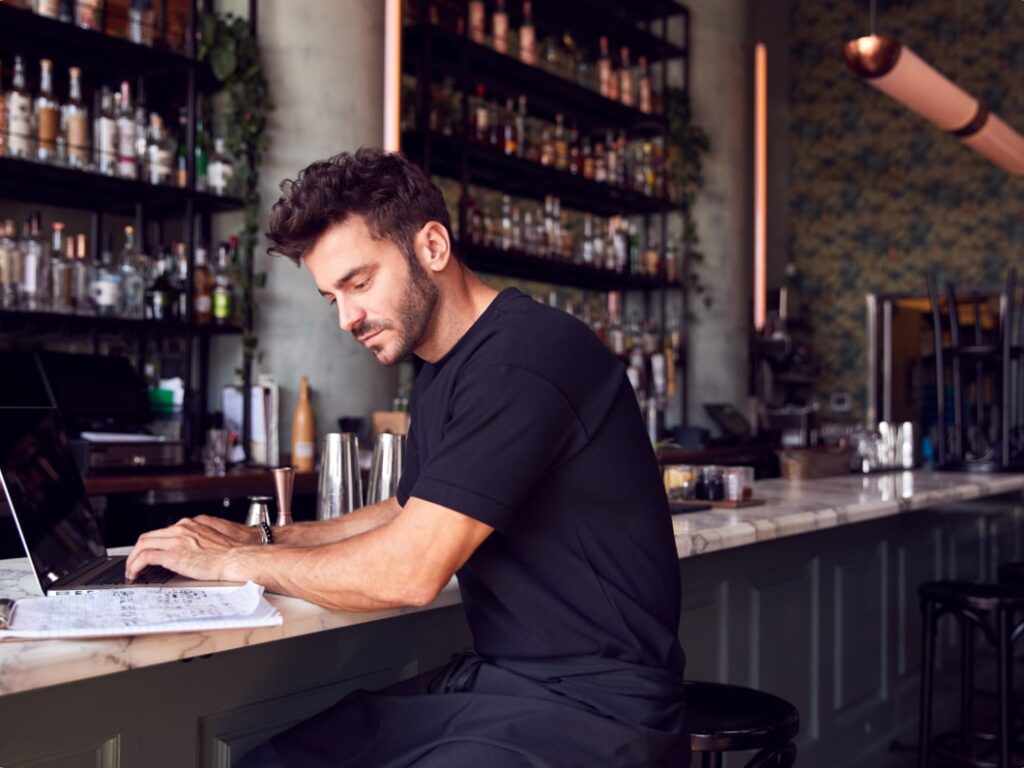 Subscribe to our newsletter for the latest insights in restaurant management
By clicking the button above, you agree that UEAT will use your information to contact you about relevant products, content and events. You can unsubscribe from these communications at any time. For more information, see our Privacy Policy.