It's supposed to be the most wonderful time of the year, with the Holidays driving significant revenues for restaurants. But with today's labour shortage, the upcoming festive season is causing a lot of headaches for restaurateurs as they try to continue offering the best dining experience their customers have come to expect. 
Here are some tips to keeping customers happy despite being low on staff.
1. Promote your online ordering and redirect customers to delivery, takeout, and curbside pick-up
The reason? According to Restaurant Business, the most common vacancy for a restaurant is for the front-of-the-house staff (76% cashiers, 48% customer service).
Online ordering allows your limited front-line staff to work on more value-added tasks, like customer service, rather than taking orders, whether on-site, via the telephone, etc. If you don't have a lot of waiters, this could be a viable option.
Offer great discounts or freebies for patrons to nudge them to use this sales channel instead of in-room dining. You can advertise in your restaurant, in the packaging you use for off-premise packaging, on social media, or through email newsletters and text messages.
2. Use automated, contactless tableside solutions
Find out if your online ordering platform offers contactless ordering and payment, like UEAT. This means your guests will access your menu via a QR code, order, and pay for their meals with their smartphones. These mobile "self-ordering kiosks" contribute to boosting waiter efficiency and eliminates the need for employees to constantly disinfect menus and terminals.
In addition, contactless ordering and payment solutions mean you can assign waiters to larger sections of your dining room. Less personnel, but with optimal coverage!
3. Consider limiting opening hours and dining times
It may sound counter-intuitive for margin-strapped restaurateurs, to curb the time patrons can actually access your business, but many entrepreneurs are taking a cold, hard look at their performance levels (level of on-site guests, online orders, etc.) per day and time of day when evaluating their opening hours.
For example, in many cities across North America, fine-dining restaurants are now closed for lunch, or from Monday to Wednesday.
Take a look at your numbers. Are there any periods where you are really just breaking even—or even losing money? Can you close during these times and use the money you saved to provide small bonuses to employees and entice them to take on longer or different shifts when there is heavy foot traffic?
4. Reduce your menu
You can mitigate pressure on your kitchen brigade by assessing what menu items are the most popular and provide the most bang for your buck. Are there any loss-leader or small-margin menu items that are not converting to the cash cows you had hoped for? Maybe some of your dishes are complex and require more time and experience from your back-of-the-house team. With rising food costs, you may want to adapt your menu with dishes that require more economical ingredients too.
Naturally, you don't want to eliminate popular meals that have made your restaurant's name. However, taking some items off your menu, even temporarily, gives your team more time to serve up the food that customers do crave. It is also a great opportunity to get your creative juices flowing for new menu ideas after the Holidays.
5. Focus on upselling
Upselling menu items and beverages is easy during the Holidays with everyone looking to have a good time and treat themselves to something special. Whether it is with your online ordering solution that has an upselling module or training your on-premise waiters, remember that it is important to always be selling!
Offer special deals for customers who are busy during this festive time so that they don't have to cook at home. Upsell beverages and Holiday-themed desserts to tantalize people to add products to their bills.
Boosting each average ticket size is a sure-fire approach to improving your margins. In turn, better margins can, in the mid-term, give you some financial leeway to offer small perks to your loyal, hard-working employees.
6. Ask customers for employee referrals
Think your "NOW HIRING" sign in your restaurant is necessarily grabbing people's attention? Think again. Apart from standard recruitment strategies, like job boards and ads, you can ask your most loyal customers for referrals.
While your best patrons know that there is a tremendous labour shortage, they perhaps don't know its impact on your restaurant. Using social media or engaging with customers, you can encourage them to provide referrals for people they know who may be interested in seasonal or short-term work. Maybe they know of a lazy teen that needs to lay off video games or binge-streaming movies. Never underestimate the power of asking for help. If your die-hard fans know you are looking for employees, you may be surprised at how much they'll step up to the plate!
While these top tips are not the panacea for eliminating the labour shortage your restaurant is facing, we hope that they can alleviate some of the stress.
Good luck and Happy Holidays!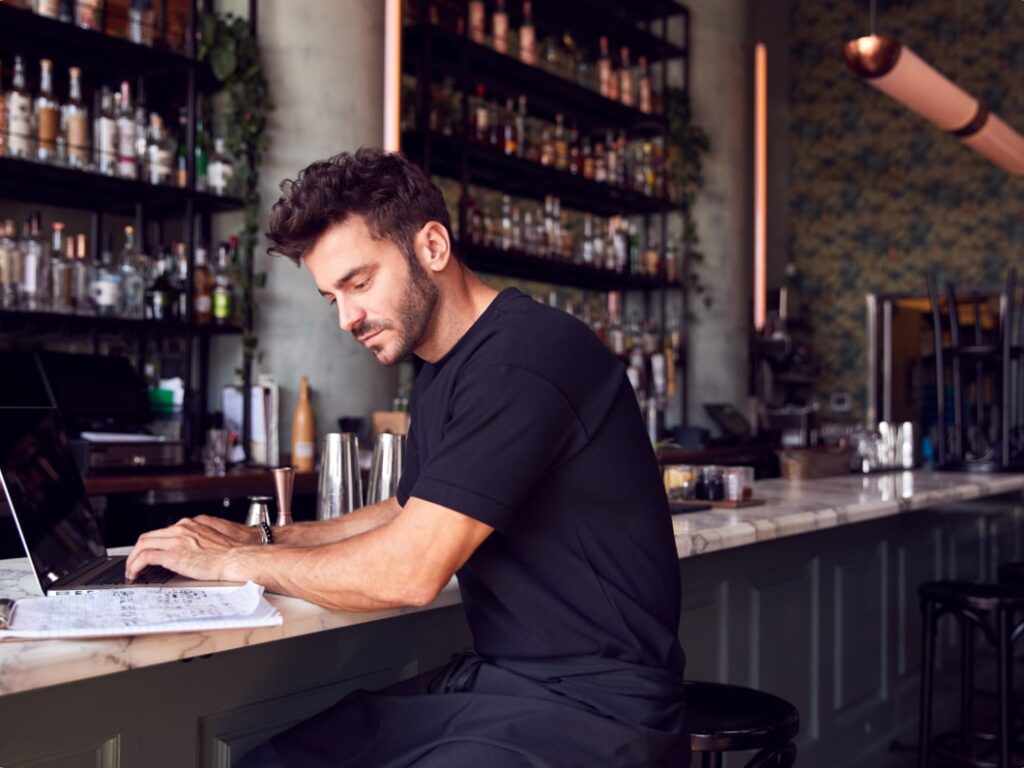 Subscribe to our newsletter for the latest insights in restaurant management
By clicking the button above, you agree that UEAT will use your information to contact you about relevant products, content and events. You can unsubscribe from these communications at any time. For more information, see our Privacy Policy.