As restaurants prepare for one of their biggest sales periods of the year, it is important for them to consider how they will stoke sales after the Holidays. While many restaurateurs consider that wintertime causes a lull in business, with cold weather encouraging customers to stay home, there are several steps they can take to mitigate a few slower months.
Offer winter promotions
January, February, and March are great months to offer promotions. Apart from Valentine's Day, which is the second busiest day of the year for restaurants, other types of winter celebrations can draw customers in, such as Superbowl, Chinese New Year, and St. Patrick's Day. You can provide special discounts based on how low the temperature is or even host themed events, such as a New Year's resolution or beach party.
Build a winter menu
Nothing says winter and coziness as much as good ol' comfort food. Tap into your creativity to create a special winter menu that includes your restaurant's take on hearty soups, fan favourites (Hello mac n' cheese!), dishes with potatoes and gravy, etc. Alternatively, you could serve up a summer menu, right in the heart of winter, to give patrons a bit of sunshine even if it is sub-zero outside.
Give a new spin to your off-premise menu
Rebates for takeout and curbside pick-up can entice customers to enjoy your fare from the comfort of their homes—with minimal staff. But have you also considered testing out selling ready-made meals in a box or meals to be prepared at home? This can be a fantastic opportunity to test-drive new menu items as well as drive new sales.
Reward loyal customers
A good restaurant loyalty program can be key to bringing back and rewarding regulars. For example, you could offer loyal guests $X dollars off each time they spend $Y during the winter months. Encourage them to talk to their family and friends about the program; word of mouth is a powerful marketing tool restaurateurs should never forget!
Add entertainment and other events to the mix
People are craving entertainment and fun post-COVID. Despite having to deal with capacity limitations, restaurants could hire local bands to play on weekends, hold beer or wine tastings, feature a guest chef, host TV/movie nights, create limited-time-only menus (aphrodisiac, breakfast for dinner, taco fiesta, casino night, seasonal food and drinks, etc.)
Crank up your online ordering marketing
Online ordering for takeout and curbside pick-up is a sales channel that should never be ignored. With today's labour shortage, you can rake in revenues through online ordering with limited front-of-the-house employees. Add coupons or promo codes to dining-room bills and your delivery/takeout/curbside pick-up packaging so that customers order directly from your website.
Just because baby, it's cold outside, doesn't mean restaurants can't attract customers to both their brick-and-mortar locations as well as their online ordering. All they need is a little ingenuity to promote their winter fare and stand out from the competition!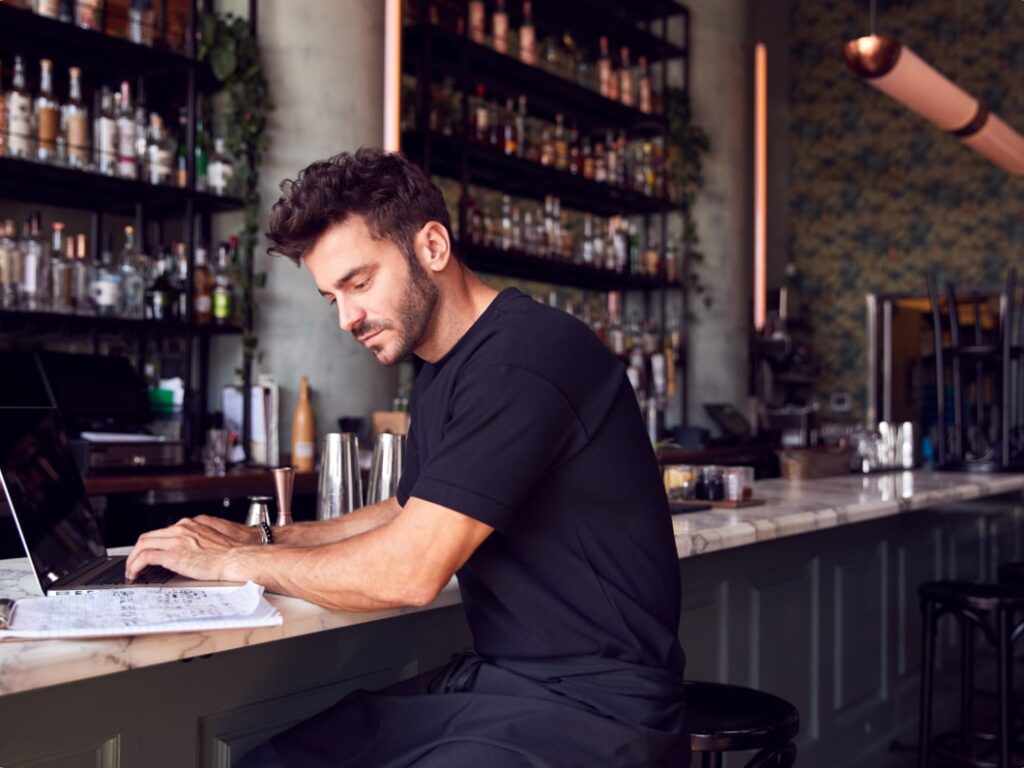 Subscribe to our newsletter for the latest insights in restaurant management
By clicking the button above, you agree that UEAT will use your information to contact you about relevant products, content and events. You can unsubscribe from these communications at any time. For more information, see our Privacy Policy.