We don't need to tell you that the past few weeks have been nothing short but eventful. It's a tough time for restaurateurs and the entire hospitality industry. Know that we hear you and we're here to help. 
The time to act for restaurateurs and restaurant operators is now. It's the question you secretly dread: how can my restaurant deal with the Coronavirus?
Here's the top actions restaurateurs should take in response to the COVID-19.
1. Be proactive and reassure your customers
Reassure your clientele that you are taking every precaution steps to keep them safe. Create a post on your social media platforms (your restaurant's Website, Facebook, Twitter, Instagram, Linkedin…) and mention that you and your staff are taking active sanitary measures. 
It's also a good time to create a promotion that directly acknowledges the current situation: "Buy 4 lasagnas and get a bottle of hand sanitizer for free. Skip the restaurant and grocery line at the same time."
2. Properly set up Online Ordering
As for daily operations, Online Ordering offers a variety of benefits. By ordering ahead, customers don't have to wait in crowded areas. They can simply walk up to the counter and pick up their food. Plus, since the order has already been paid for, there is no need to fumble with cash. 
Additionally, for pickup orders, your customers are the only one touching the order when it's prepared.
3. Promote prepared meals
Customers are going to turn towards prepared meals during their quarantine. If your restaurant can offer it, definitely use prepared meals to your advantage. By properly planning ahead (see tip #1), your restaurant brand can still shine during this difficult time.
You should also put extra effort on stacking multiple meals options (breakfast, lunch, dinner). Some customers will prefer ordering prepared meals online instead of leaving their homes and going to the supermarket.
4. Ask your most loyal customers for their support
Like previously mentioned, times are tough for every restaurateur. This doesn't mean people can't help each other. Use your email list to send a brief message. 
" Dear valued customers,
Know that our restaurant is still open and we already have taken strict sanitary measures. It is clear that we must all stand together to stop the pandemic. If you still want to enjoy our amazing home cooked-like meal without leaving your home, we'd be honored if you would consider us.
Wishing you the best, "

– RESTAURANT NAME
Consider offering delivery if you don't already. With schools and daycare closing, hungry customers are going to turn to restaurants that offer delivery.

If you prefer not to hire drivers, you can always look at your delivery services in your area. Same-day couriers for example can deliver prepared meals by simply giving them a call. A temporary partner worth considering.

Also, you need to make sure that your delivery drivers follow sanitary measures to ensure their safety and the customers'. Sealed bags are also an important add-on to consider.
6. Stay up to date as the coronavirus pandemic spreads across the globe
Read industry-leading site, blog and news articles. Here are our top resources:
UEAT is here to help.
Partnering with restaurateurs and restaurant operators has always been our philosophy here at UEAT.
We understand that the next few weeks are going to be extremely difficult for the hospitality industry.
We're here to help. Talk to a UEAT expert today to discuss additional ideas to support you and your restaurant in this challenging time.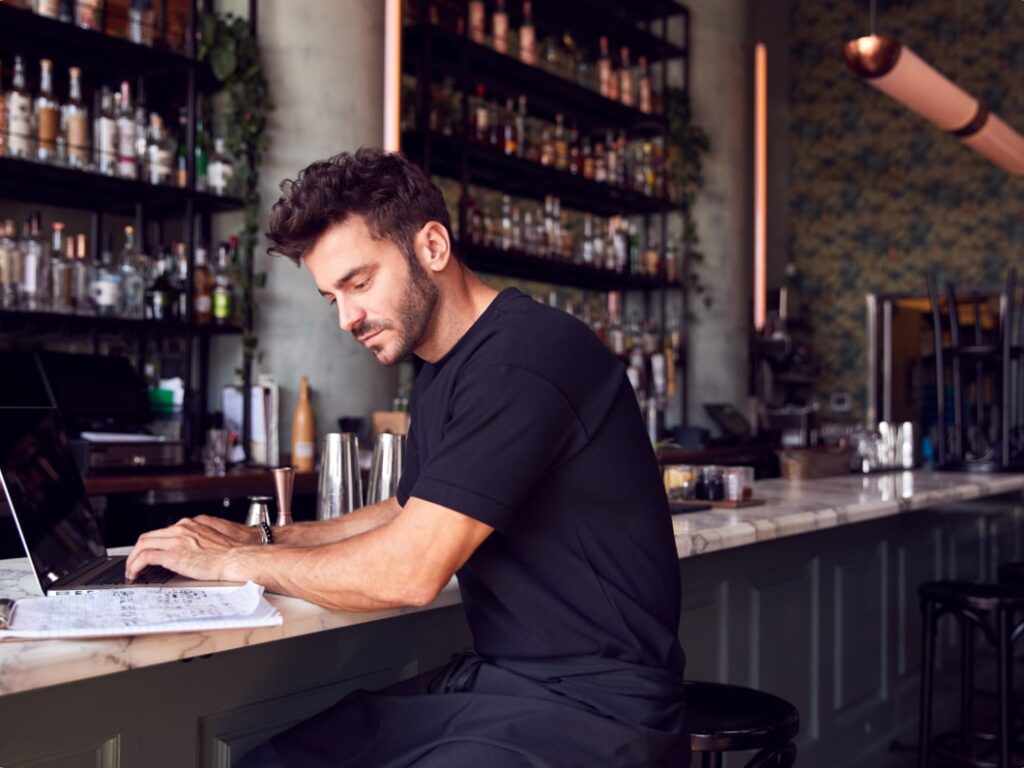 Subscribe to our newsletter for the latest insights in restaurant management
By clicking the button above, you agree that UEAT will use your information to contact you about relevant products, content and events. You can unsubscribe from these communications at any time. For more information, see our Privacy Policy.