Mother's Day is the busiest day for restaurants. According to the National Restaurant Association, more than 21 million people will order restaurant takeout or delivery on Mother's Day. 
As the habits of consumers are changing due to recent events, this Mother's Day is bound to be quite different for the hospitality industry. That doesn't mean you can't plan ahead and be successful.
Here are our tips to get your restaurant ready for the busiest day of the year.
Dinner in a box
According to a recent survey, dinner is the most popular choice when people decide to celebrate the holiday. With thousands of dining rooms closed due to COVID-19, hungry customers are going to turn to takeout and delivery even more.
Plan on having a "Dinner in a box" available on your online ordering platform for both takeout and delivery. You can plan a 3-course meal and include a bottle of wine as part of your bundle. Don't forget to think of a cute name for your meal!
2. Promote ahead of time
Think of setting a promotion for early birds by offering either a discount or a little extra like a free appetizer. That way, you are encouraging your customers to order ahead and you can better plan your day and the required amount of food. 
People tend to be last minute (guilty!) so start posting on social media 3 weeks before Mother's Day and don't be shy to publish multiple posts about your promotion, especially a few days before the Holiday.
3. This is the Brunch you're looking for
Even though dinner is the most popular mealtime for Mother's Day, the National Restaurant Association found that 23 percent of American consumers planned to enjoy more than one restaurant meal on Mother's Day.
If your restaurant can provide it, think about offering both a classic and a healthy brunch option for your customers. Great menu examples: pancakes or Belgian waffles with maple syrup (it is the season after all!), a breakfast burrito filled with eggs & fresh veggies (very healthy!) and finish that with a classic mimosa or a creamy avocado smoothie.
4. Partner with local businesses
In this difficult time, we need to stick together and that also applies to business outside the food and beverage industry. Have your restaurant partner with a local flower shop, spa, beauty salon and offer a package your customers can buy online. 
Make sure to raise awareness about your bundle on both business' social media page.
5. Gift certificates
With the current crisis, many customers might not be able to make it to your restaurant. Consider asking your most loyal customers for their support by purchasing a gift certificate from your restaurant. 
It can either be for a specific amount or you can launch a "delayed Mother's Day 3-course meal" certificate available for a limited time. To maximize your chances for success, think of adding a little extra such as "the first 25 customers to buy a gift certificate get a free appetizer to share".
6. Fun for the whole family!
Among families with children under 18, 13 percent plan on getting takeout or delivery and that number is likely to considerably go up this year. 
In the same line as dinner in a box, think of offering prepared meals that your customers can order ahead and cook themselves on Mother's Day. Again, customers love simplicity so think about offering a family bundle that contains a simple prepared meal (pizza, lasagna, salad), desserts for everyone and a little something extra for mom. She might be sharing her meal with her loved ones, but she deserved something special just for her.
There you have it! Mother's Day might be different this year but this could be a great opportunity for your restaurant to shine.
Happy Mother's Day!
Get your FREE marketing guide
To help set you up for success with your online ordering platform, download our free marketing guide filled with tips and real-world examples from other restaurateurs.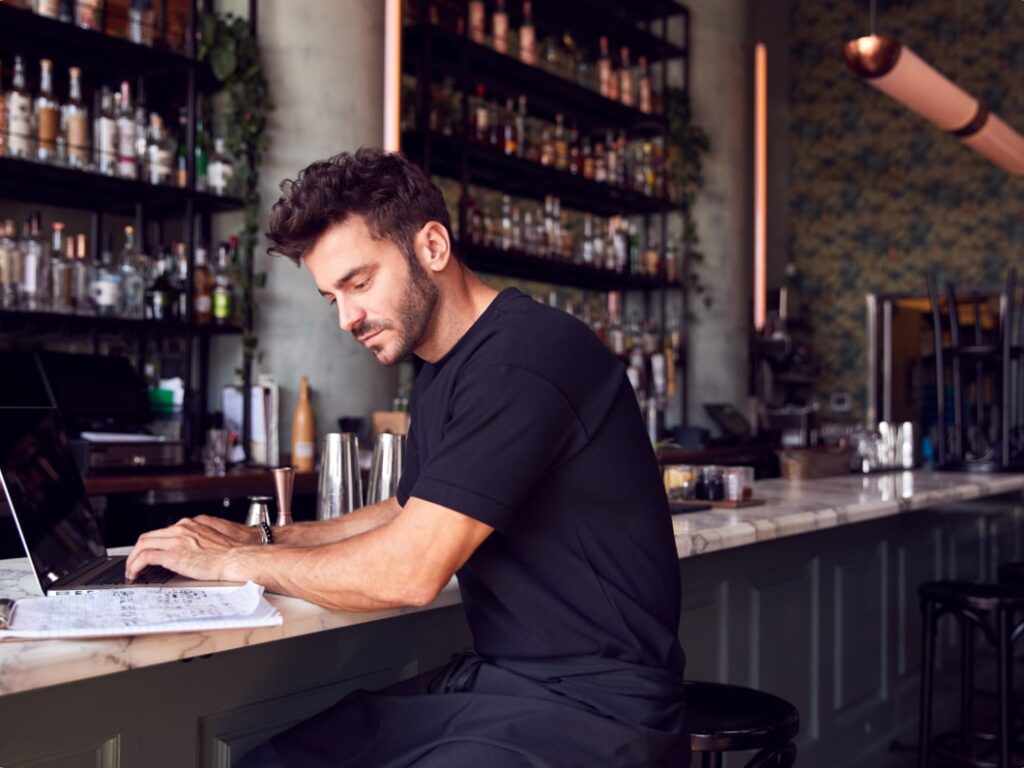 Subscribe to our newsletter for the latest insights in restaurant management
By clicking the button above, you agree that UEAT will use your information to contact you about relevant products, content and events. You can unsubscribe from these communications at any time. For more information, see our Privacy Policy.