Maybe you didn't know it, but Prix Fixe is French for "fixed price". 
When you go to a restaurant and read the word prix-fixe, it usually means that you can enjoy a nice meal at a fixed-price. These types of meals usually consist of more than one course with options that you can choose from. It could be a 3 or 6-course prix fixe meal, for example! 
It sounds good, but what is it exactly? In this article we talk about everything you need to know about the famous Prix Fixe Menu. Please take a seat and bon appétit! 
What is a prix fixe menu? 
A prix fixe menu is a multi-course meal at a restaurant or cafe for a fixed-price with a limited number of options to choose from for each dish. It's very common in Europe, as the concept was created there.
For new restaurants, prix fixe menus are a great opportunity to attract new customers and stimulate the creativity and artistic side of chefs. More than just a meal, prix fixe menus are often a culinary experience to remember!
What do prix fixe menus include?
The most common type of prix fixe dinners consist of an appetizer, a main course, a beverage and a dessert. There are many variations, and sometimes you can choose between different options for each course. 
Restaurants often offer prix-fixe meals on special occasions, such as: Christmas, Valentine's Day, Easter, Mother's or Father's Day, Halloween or New Years Eve. The Prix Fixe menu is a perfect occasion to showcase your chef's special creations or signature dishes, instead of serving the main dishes from your regular menu.
How does a prix fixe menu work? 
Typically, a prix fixe menu can include anywhere between two or more than ten dishes. Sometimes a fixed-price menu is only as fixed as the price. This means that the menu is fixed and you can't pick any options. Other times, you have options to choose from for each course.
For example, you can choose from a small list of salad options, appetizer options and entree options. In this sense, you can make the combinations that you like the most! The prix fixe menu also allows the meal to develop in a timely manner, since everyone at the table receives each course at the same time. 
Boost your sales with an online ordering platform
8 expert tips to create a great prix fixe menu 
Designing a prix fixe menu will inspire your creativity to the fullest. Here are 8 expert tips to create a great prix fixe menu for your restaurant:
1. Choose a theme
To start with the fun, you should think about what flavors and textures you want to display.
Choosing a theme or topic will be very helpful for this. For example, let's say your theme is Neapolitan night. The menu could include: caprese salad, Margherita pizza, spaghetti with clams, gnocchi and sfogliatella, among other options.
To choose a theme, you can get inspiration from geography, classic movies, seasons of the year or whatever you can think of! The choice will help you define guidelines so that the menu has coherence and mixes flavors that go well together.
When you've chosen the theme, you have to decide how many courses your menu will have. An ideal amount is three or four: salad, appetizer, main dish and dessert. From here, you can decide what you would like the dishes to be.
2. Keep it simple
If you're planning to design a multi-course menu, try to make sure that the preparation of most of the dishes is not too complicated. You don't want to make the life of your chefs harder than it has to be!
It's better to create a combination of simple dishes with dishes that require a bit more work. In the end, it's more about having dishes that complement each other. Not all of your courses have to be too complex. It's enough to have one or two main dishes that require a little more time!
3. Prepare ahead of time
Preparing courses ahead of time before customers arrive is very important. This will allow your dishes to arrive at the correct temperature and on time at all the tables.
4. Don't serve dishes with very opposite flavors
It's important that you follow a coherent order. For example, if you serve a dish like vegetarian tacos, try following it up with an onion soup that goes along smoothly with the tacos.  Avoid serving dishes that end up competing with each other.
5. Be tolerant of restrictive diets
Nowadays, it's very common to be asked for gluten-free, lactose-free, vegan or nut-free options. If possible, try to have alternatives available for specific dietary requests.
6. Include pairing options
Making beer or wine pairings to go along with the menu is a great idea. In addition to being fun and delicious, it will enhance the flavor of your courses and make the overall experience more enjoyable!
7. Keep options limited
Try not to have too many options. Three options per plate is a perfect amount to offer variety without overwhelming your customers. 
8. Pre-order option
The pre-order function allows you to offer fixed-price menus in limited quantities. After all, people love exclusives and FOMO (fear of missing out) is particularly strong these days.
By ordering online, you can limit the number of orders, which makes preparation easier. Plus, you can open pre-orders just 2-3 days for a prix fixe menu only available on weekends.
Marketing is also important!
Everything counts. From the decoration of the menu and the dishes to the attentive service of your waiters. Make an effort to write mouth-watering descriptions for each item on your menu. Everyone wants to read words that whet their appetite! If your customers are left wanting to try the other courses, they will surely come back!
Great customer experience – that's how you differentiate yourself from the competition. 
Smart marketing tools for your restaurant
When is it best to use a fixed-price menu? 
You're wondering if you should offer a fixed-price menu? The answer depends on the strategic objectives of your restaurant. Do you want to increase the average ticket price per person, or perhaps increase your sales on days of low attendance? 
There are really many ways to include a fixed-price menu in your restaurant. If you choose the ideal approach, a prix fixe menu can be very convenient in any of these situations.
Prix Fixe only
There are many restaurants that only offer prix fixe menus. These types of restaurants often use this concept as part of their marketing strategy.
Daytime Prix Fixe 
Most fine dining restaurants that are very busy during dinner hours tend to offer fixed-price menus during lunchtime. Normally the price of the menu is significantly lower than in the evening.
Holidays and Events
Holidays like New Years Eve and special events like the Super Bowl will almost always mean a busy night. On these occasions, a prix fixe dinner is a good tactique to speed up orders. It can also help you boost your sales by serving more tables because it's easier and faster for your customers to decide what to order.
Thinking about implementing an online ordering system?
How do I display a fixed-price menu?
Here are some of the most common ways to display your prix fixe menu:
Printed menu or QR code
If you only offer a fixed-price menu, you can opt for the classical way and print a design that fits the concept of your menu. Your customers can also check it out by scanning a QR code.
Blackboard
A quite creative and innovative option is to display the prix fixe menu with all its options on a blackboard.
Verbal menu
This may work well for an intimate space, but the servers will likely have to repeat themselves more than once. Not all customers will be able to remember what the server told them about the dessert options or review the ingredients list.
Benefits of prix fixe menus for your restaurant 
Control costs 
One of the benefits of having a prixe fixe menu is that you already have a closed budget, due to the fact that the courses to be served are previously chosen. This means that the provision of food is already very specific and you can clearly define the cooking times and the number of customers you can serve. 
Showcase your restaurant's concept
It's a great opportunity to show your diners what makes your restaurant special. From the service to the decoration, it's your chance to provide a service that exceeds customer expectations. One of the most rewarding things is when your clients tell you they will return!
Try new dishes and promote your regular menu dishes 
Having a prix fixe menu will help you test new dishes. The feedback that you receive from your guests will help you determine if you should include certain dishes in your regular menu, or if you need to make some changes to improve them. 
It will also serve to promote the dishes that you already have on your À la carte menu. There will surely be diners who will return for a special dish they liked!
Make life easier for your staff
Having fewer options on the menu will make it much easier for waiters to take orders. It will also be easier for chefs to prepare, cook and serve the dishes.
A prix fixe menu helps guarantee the quality of the food. Your staff will only have to master preparing a few dishes. This will give them more time to focus on the quality and small details. At the end of the day, the service will be much smoother!
Hopefully now you have a better understanding of what a prix fixe menu is. Without a doubt it's a strategy that will let the talent of your chefs shine. Offering a prix fixe menu is also a great way to take advantage of special days to attract new customers to your restaurant!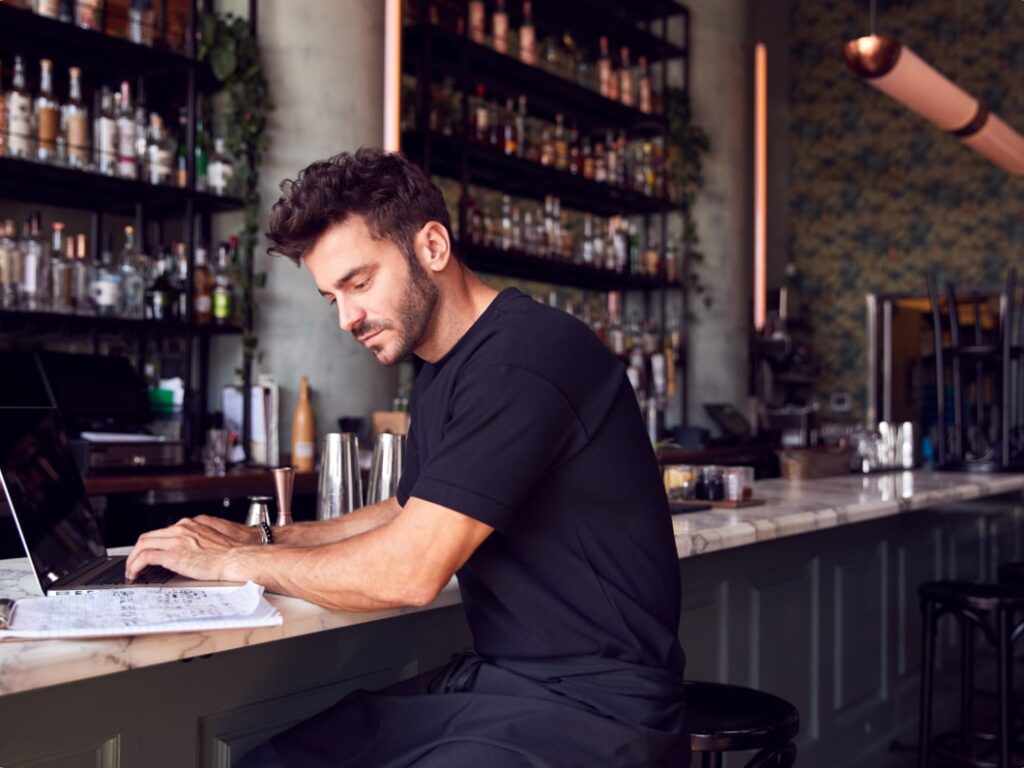 Subscribe to our newsletter for the latest insights in restaurant management
By clicking the button above, you agree that UEAT will use your information to contact you about relevant products, content and events. You can unsubscribe from these communications at any time. For more information, see our Privacy Policy.