Technology supports us by, among other things, simplifying complex tasks and enabling convenience. Today, we need technology more than ever – especially in a post-COVID-19 world.
Many restaurants are already doubling down on online ordering to boost profits with takeout and delivery. 
But what about inside the restaurant? How can technology help re-invent the customer experience so they feel safe and comfortable to visit? Now that restaurants are beginning to reopen, strict sanitary measures need to be put in place to ensure the safety of both guests and staff. 
49% of customers say they want as many safety features as possible for them to visit a reopened dine-in restaurant again. Guests are not only talking about installing plexiglass or disinfecting paper menus, they want a safe and convenient way to order and pay without putting their health at risk.
Introducing UEAT's contactless order and pay – offering the same frictionless ordering experience users love from online ordering, now inside your restaurant.
Let your customers order from anywhere, safely.
Multi-location, independent, fast-food casual, white-tablecloth – no matter what type or size of restaurant you operate, giving the ability to your guests to order from anywhere can considerably boost your brand's image.
With people now having to deal with the anxiety of touching objects that might transfer viruses, restaurants that remove any unnecessary interaction and provide a safe and convenient ordering process will set themselves apart from the competition.
Customers want to be safe and if they feel your restaurant provides that level of security for them, they'll come back for more. Plus, let's face it: contactless ordering and payment hold many other benefits that greatly increase their entire customer journey.
Here are the different contactless order types available for restaurateurs today.
Table ordering
No more disinfecting paper menus, check presenters or payment terminals – by using their own mobile devices, customers can browse your menu, send their orders directly to your kitchen, and pay without having to wait for an employee.
How does it work?
Scan QR code on the table

Pick your food

Pay
Curbside pickup
Easy to set up, curbside pickup is quickly becoming the preferred ordering experience for many customers. Customers either order ahead or from outside your restaurant. An employee then drops off the order in the trunk of their car without making contact.
Skip the line
Allow your on-location customers to save time and skip the line with priority ordering – they simply choose their food, pay securely, and pick it up. No need to wait in crowded areas for someone to take their order.
Contactless delivery
With our fixed-rate third party delivery and in-house delivery integration, give your customers the convenience of getting their food delivered without sacrificing your margins. And since every payment is already securely processed online, there is no need to fumble with cash or disinfect any payment terminals. Enabling true contactless delivery couldn't be easier.
Say goodbye to pricey commission. UEAT is fully integrated with DoorDash Drive allowing restaurateurs to provide delivery services to their customers at a fixed rate regardless of the value or the order.
You already operate your own delivery fleet and want to control every step of your customer journey? We're fully integrated with in-house delivery tools and we can also enable access to advanced dispatching, route optimization and real-time tracking of your fleet.
What about contactless payment?
Forget fumbling with cash or swiping credit cards – UEAT safely processes every transaction regardless of the order type. 
For restaurant operators, you don't have to wait long to see the day's money: the entire day's worth of transactions is automatically deposited in your bank account the very next day at 12:01am. No need to close your register – everything is set and done for you.
Want to learn more about establishing safe ordering practices for your restaurant? Book a 10-min call with a UEAT expert today and we'll help you shape the future of your restaurant.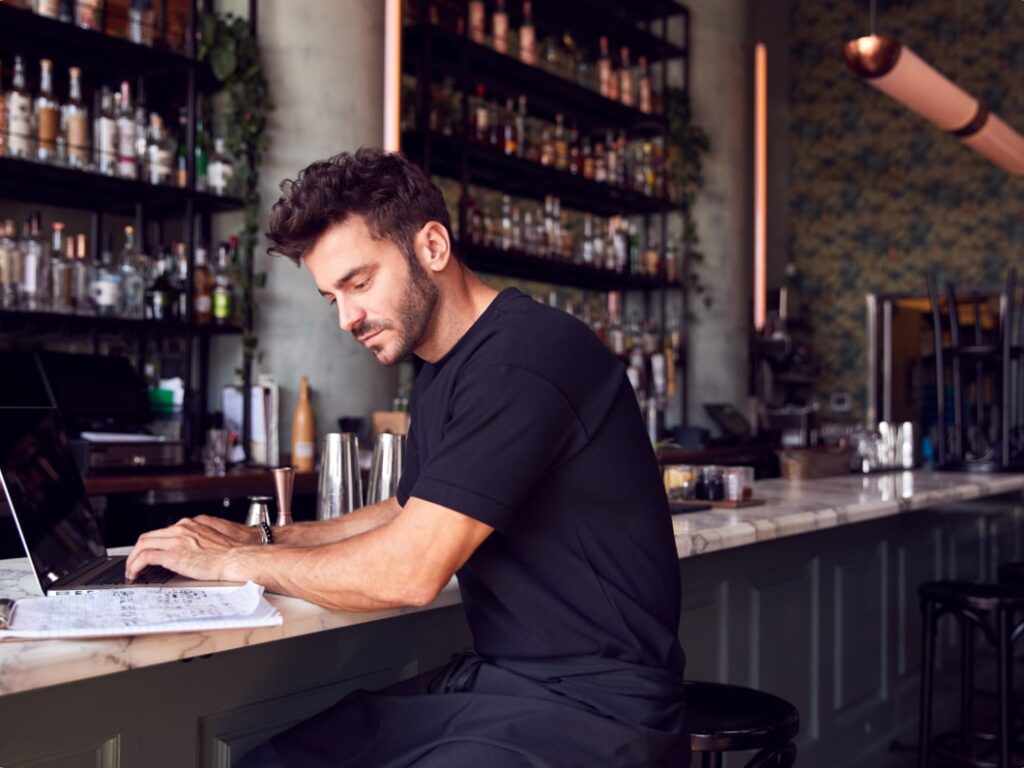 Subscribe to our newsletter for the latest insights in restaurant management
By clicking the button above, you agree that UEAT will use your information to contact you about relevant products, content and events. You can unsubscribe from these communications at any time. For more information, see our Privacy Policy.