At UEAT, we believe each restaurant should be able to provide delivery on their own terms. Truth be told, enabling delivery can seem like a daunting task for many restaurateurs. 
Good news: UEAT supports multiple delivery integrations to quickly get your food delivered to your customers. 
Here are the two delivery options available to you on your own restaurant website.
1. Delivery with DoorDash
UEAT is integrated with DoorDash «Drive», enabling restaurants to offer DoorDash  deliveries while taking orders from their own website. 
It's simple:
Your loyal customers can order and opt for "Delivery" through your own UEAT

branded online ordering platform

; 

As they punch in their address for delivery, UEAT will communicate in real-time to DoorDash to validate that Dashers can deliver to their address and validate the delivery lead time;

Once the customer pays for their order, a delivery request is sent to DoorDash and a Dasher is immediately notified to accept the delivery. 

These loyal customers of yours get their food delivered by DoorDash.
From an operations point of view, it couldn't be more seamless!
From processing payment, to sending a notification to a DoorDash driver to pick up the order with the customer's address, UEAT automatically does the heavy lifting for you. This is a seamless, fast and secure way of ordering and getting food delivered at your door. 
If you're looking for a delivery option that doesn't require you to provide your own drivers and is available at an affordable fixed rate, the DoorDash & UEAT integration is your solution.
The UEAT + Doordash Drive integration is available starting now in Canada and USA. The fixed fee is CAD$8.50 per delivery in Canada, and USD$6.99 in the US and that's regardless of the value of the order. Restaurateurs are typically splitting the cost with their customers making this an even better deal.
2. Direct integration with your operations
If you're looking to quickly start offering delivery services with your own drivers, we have intuitive tools already at your disposal.
With UEAT's admin panel, you can easily create delivery zones on a map, each with their own:
Delivery fees 

Delivery lead time 

Minimum order amount
When a customer enters their delivery address, the UEAT online ordering platform will automatically take into account all the settings above so there's no unexpected surprises for your customers.
During our worry-free implementation, we proactively install our delivery notification tool on your computer, tablet or mobile phone. That way, you can immediately start receiving orders and dispatch delivery to your own team.
Turbocharge your deliveries with GetSwift
If you're starting to feel that you're spending too much time managing your deliveries and you want to turbocharge how your customers get your food to their doors, you should consider leveraging the GetSwift + UEAT integration.
Specifically, the integration provides restaurant operators with these innovative features:
Smart dispatching 

Real-time tracking of each driver 

Optimal routing to slash delivery times and save fuel 

Predicative estimated time of arrival (ETA) automatically sent to customers

And much more
The GetSwift & UEAT integration can save you and your staff precious minutes while creating the optimal experience for your customers.
Want to learn more about enabling delivery for your restaurant? Book a personalized demo and we'll show you how we can help create the best version of your restaurant.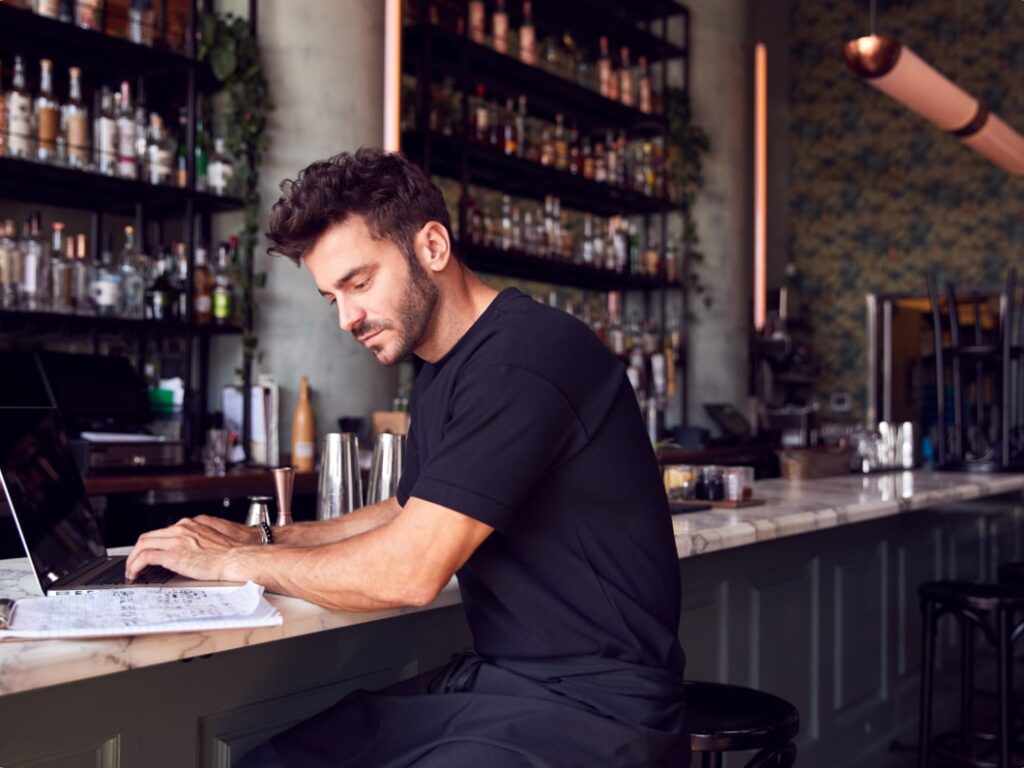 Subscribe to our newsletter for the latest insights in restaurant management
By clicking the button above, you agree that UEAT will use your information to contact you about relevant products, content and events. You can unsubscribe from these communications at any time. For more information, see our Privacy Policy.