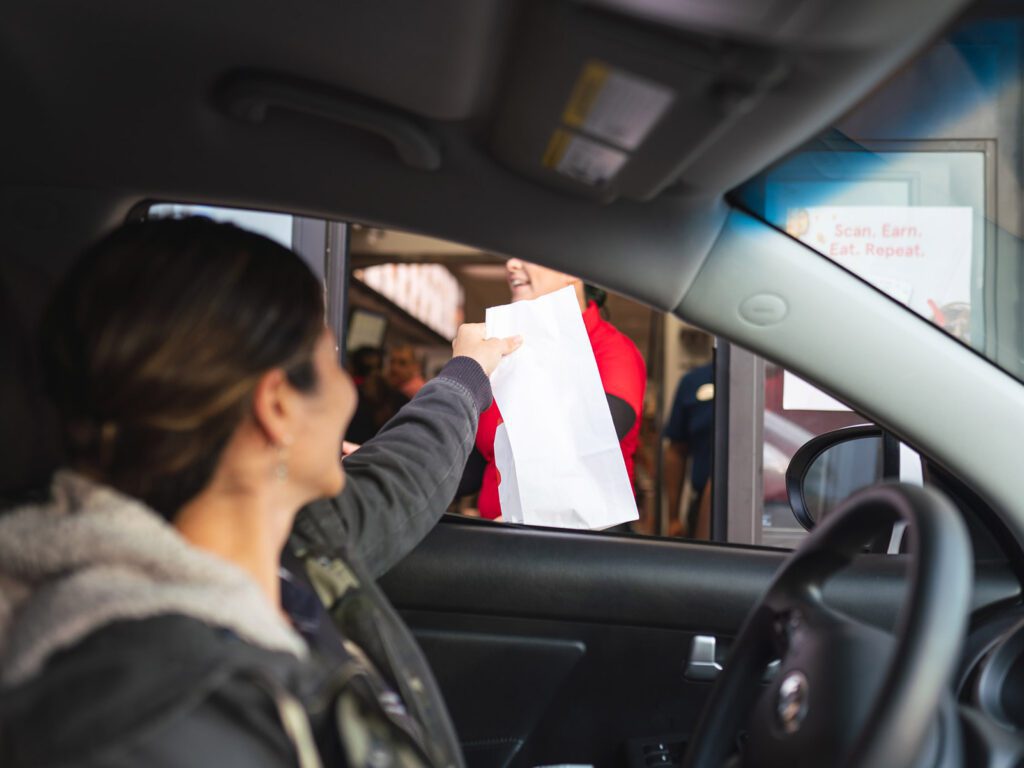 Curbside pickup just got easier
Want to delight customers by providing a faster service for takeout and curbside pickup.
Then take a look at UEAT's integration with Flybuy. Flybuy is a complete off-premise solution that provides restaurants with visibility into the entire customer journey, enabling them to ensure that orders are at ready the moment customers arrive. With Flybuy's early alerts, the staff is notified when a customer is on their way, 5 minutes out, on property, and enters the store/pickup area.
Restaurants leverage this location technology to create more operational efficiencies when fulfilling off-premise orders, and to provide an immediate and frictionless order handoff to customers.
Here's how it works
Once a customer places a takeout or curbside pickup order on your branded UEAT online ordering platform or mobile app, you will instantly receive an accurate ETA for them. Prepare their food at exactly the right time, depending on the order in which your customer will arrive.
When the customer enters the restaurant or pulls into a curbside pickup spot, your staff is alerted. One of your employees can then greet the customer by name and hand them their hot, fresh order. No more soggy fries or melted milkshakes! And no more frustrated customers!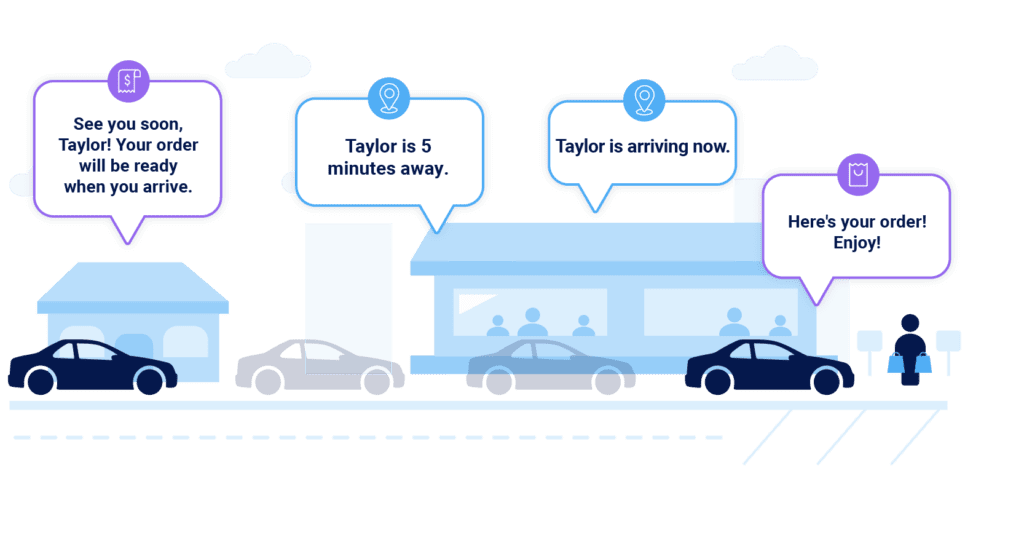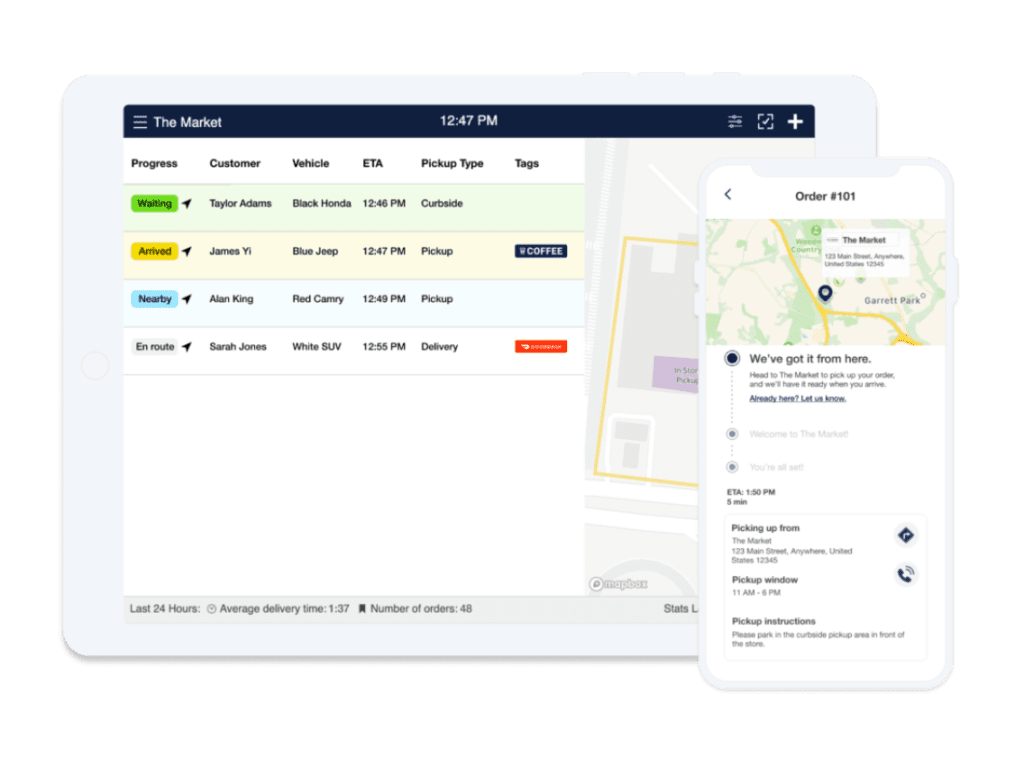 Reduce wait times and crowding to a minimum, even during peak periods
Ensure order freshness and quality
Boost customer satisfaction and online reviews
Let the numbers talk
Average increase in order volume