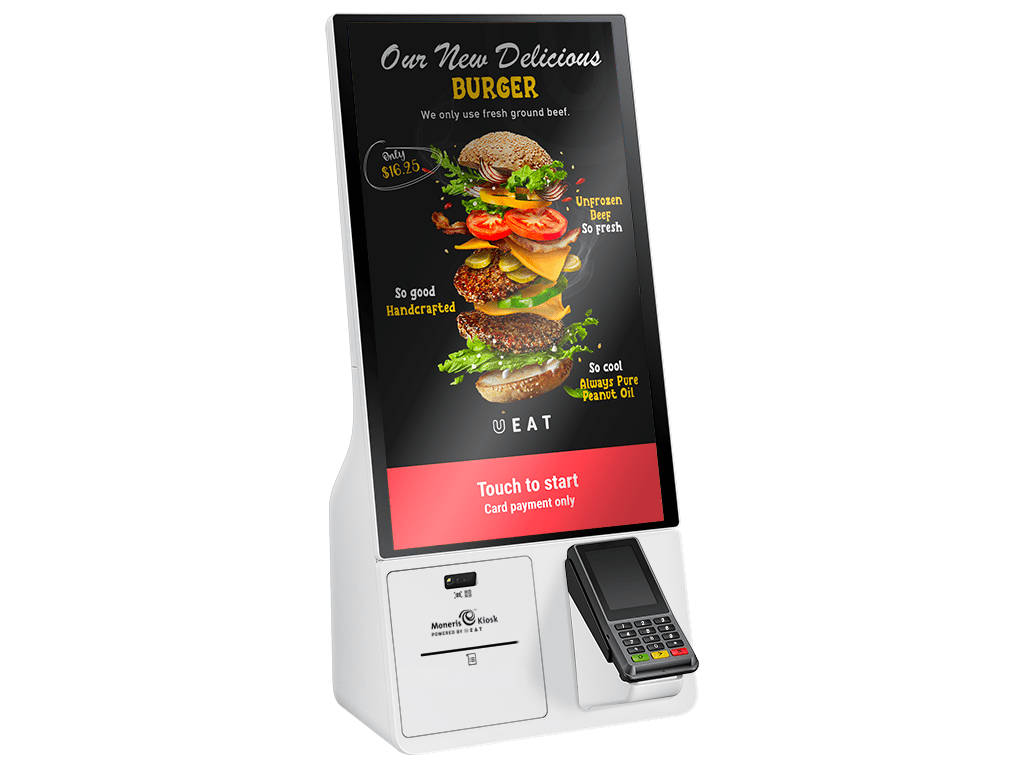 Industry leaders in Canada join forces to offer an all new self-ordering kiosk rental service.
Moneris payment processing solutions and Moneris Field Services
UEAT best-in-class online ordering solution
Samsung reliable and a compact space saving design hardware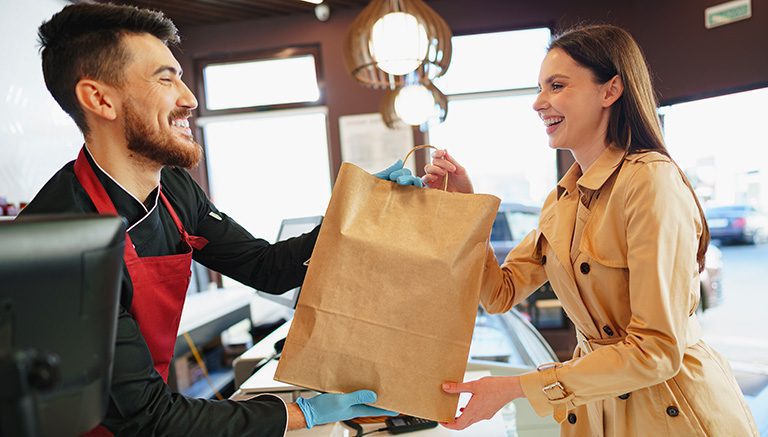 Help increase customer satisfaction
Improve speed of service. Reduced wait times and bust irritating lines.
Increase order accuracy with a fully visual menu.
Reassign staff that used to take orders to other guest-oriented tasks.
New ways to increase profitability
Potential for higher ticket sizes thanks to automatic upsell & cross-sell.
Fewer staff required to run your front of house operations.
Take advantage of your rental option in enabling a faster and more affordable roll-out.
Simple setup
Enjoy a worry-free, Canada-wide installation and maintenance by Moneris Field Services and 24/7 live operating system support from UEAT
LIMITED AVAILABILITY!
Reserve your Moneris® kiosks powered by UEAT™ now to secure your installation in 2023. Due to limited global supply and high demand, the self-ordering kiosks will be allocated on a first-come, first-served basis.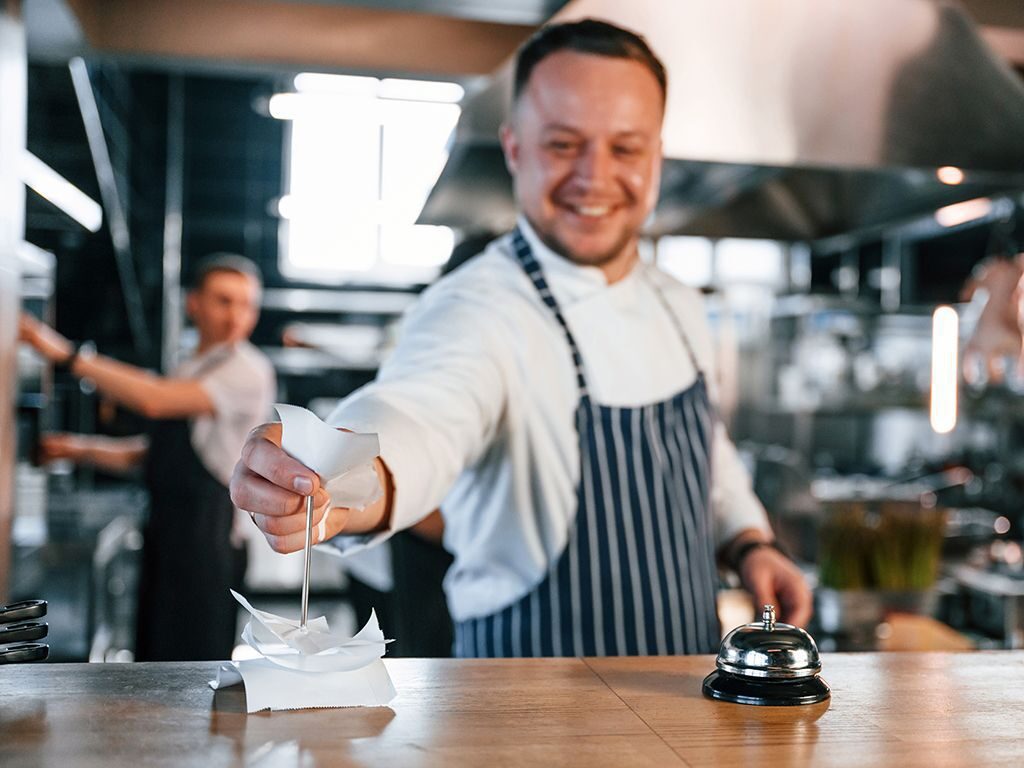 Rent for less than $9 a day
Moneris® Kiosk with UEAT License
Installation and setup fee
Total
$269/month*
*Pricing is based on a 36-month contract invoiced monthly. Contact us for details.