So, summer has finally rolled in! And what rhymes with summer? Outdoor dining!
Today, many restaurants are focusing on expanding their outdoor dining spaces, allowing guests to enjoy the warmth of the sun or the pleasant evening breezes while enjoying their meals.
Unfortunately, despite the popularity of meals enjoyed outside, a labour shortage may prevent time-strapped restaurateurs from opening patio dining for longer hours or only partially opening them. Managing vast spaces, especially in the context of outdoor dining, can be challenging with limited staff.
Many restaurants are turning to contactless tableside self-ordering to speed up the ordering and payment process as well as maximize revenues during the busy summer months. All customers have to do is scan a QR code displayed on the patio table with their smartphones, order their food and pay. Rather than scrambling between taking orders, serving dishes, and managing bills, waiters and other front-of-the-house staff can focus on what they do best: offering the very best service and customer experience to guests. Increased customer satisfaction increases the likelihood that they will return.
Tableside self-ordering also drastically reduces waiting times for customers. Guests no longer have to wave down their busy waiters to place an order or request the bill. Instead, they can do it when they place their order. Thanks to this easy-to-implement solution, you can potentially seat more people and boost efficiency, contributing to faster table turnover while increasing customer satisfaction.
Self-ordering and payment at a restaurant's outdoor patio also helps to improve order accuracy. Busy waiters can sometimes take down the wrong menu items or even make mistakes when entering the order in the central POS. On the flip side, with tableside self-ordering, the order is sent directly to the kitchen through the restaurant's point of sale system (POS).
Tableside self-ordering is also extremely secure as customers pay with their own devices. With a contactless payment method, customers' credit or debit card information isn't exposed to anyone who could potentially use it for fraudulent purposes.
For international travelers or tourists, table self-ordering and payment can provide a sense of ease. Language barriers can be daunting when ordering food in a foreign country, region or even restaurant where the first language is not English, for example. However, with a digital menu, non-native speakers can order their meals without fear of being misunderstood. According to research, when customers can order and pay for themselves without having to speak to a waiter or cashier, restaurants can observe up to an 8.5% increase in sales of difficult-to-pronounce items because customers can order without fear of judgment.
If you're a restaurateur in the full swing of summer and would like to take advantage of expanding your service outside, check out UEAT's table self-ordering for restaurants today!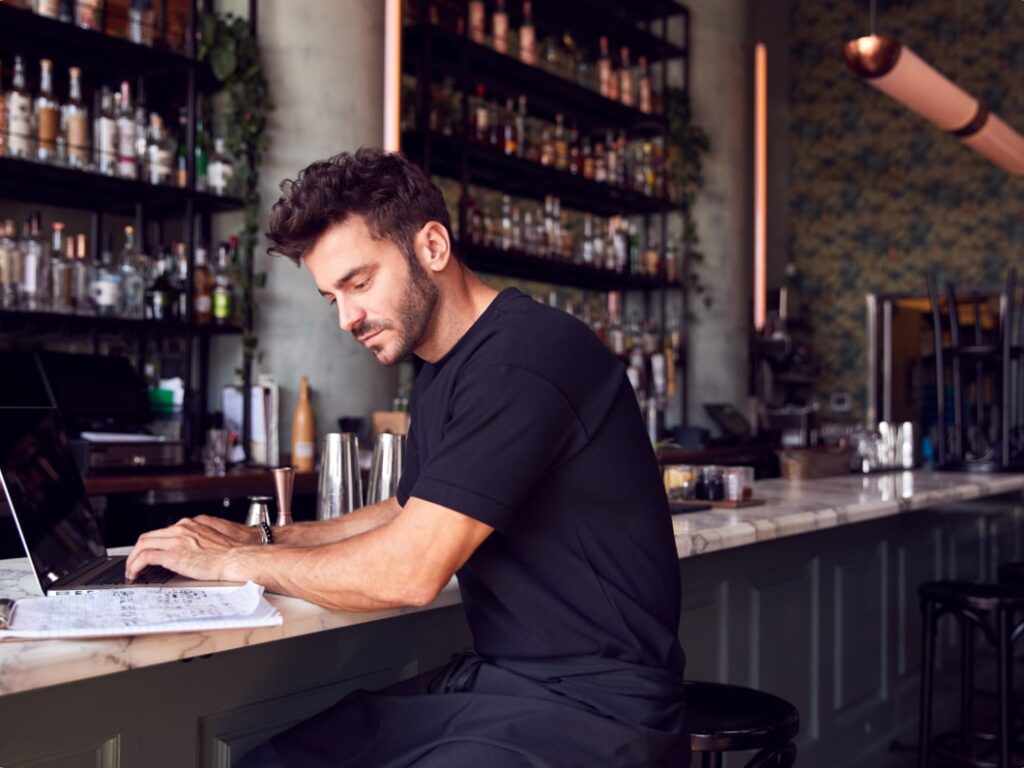 Subscribe to our newsletter for the latest insights in restaurant management
By clicking the button above, you agree that UEAT will use your information to contact you about relevant products, content and events. You can unsubscribe from these communications at any time. For more information, see our Privacy Policy.