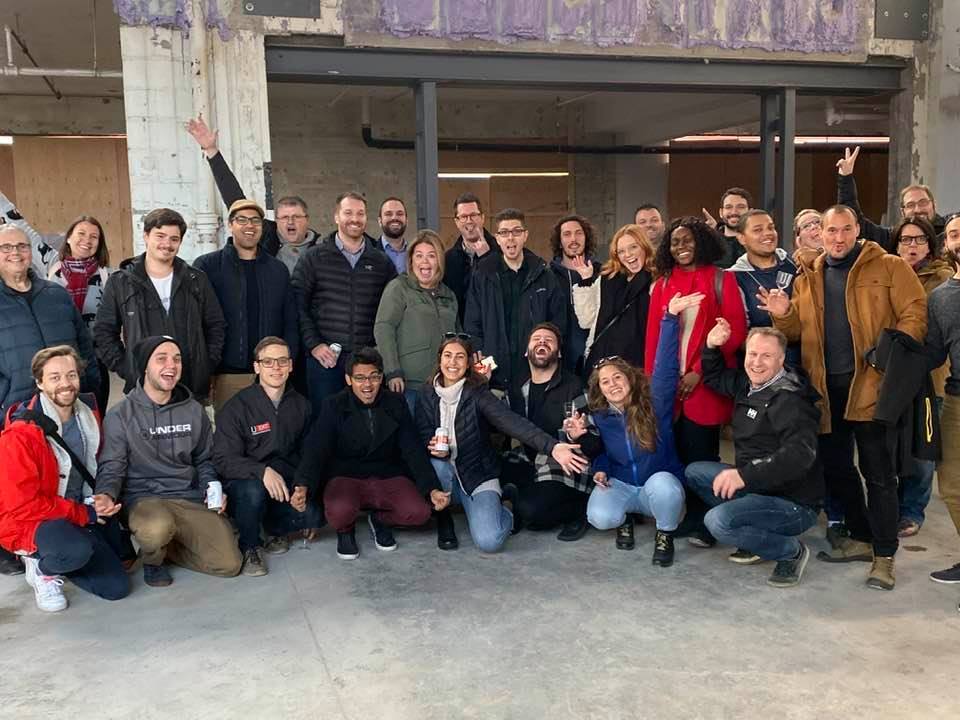 We dish up food tech innovation
When it comes to running a restaurant, today's new market reality and digital native consumers are transforming the way to do business. From back-of-the-house operations to frontline marketing, restaurateurs need to level up their technology hustle to stay in the game. 
At UEAT, we believe technology is power. We also believe that restaurateurs of any size should be able to harness the tremendous potential of on-demand commerce to offer their consumers digital experiences that are immersive, highly personal and, quite simply, delightful. Just like how you operate your dining room. 
UEAT is committed to creating true, long-term value for restaurateurs. Tap into a wealth of expertise with our e-commerce, digital marketing and profitability pros. Rely on our Customer Success, Training and Support teams to take full advantage of everything UEAT has to offer for your business. If you want that extra edge in the new digital frontier, it's time you talked with UEAT.
Contact us today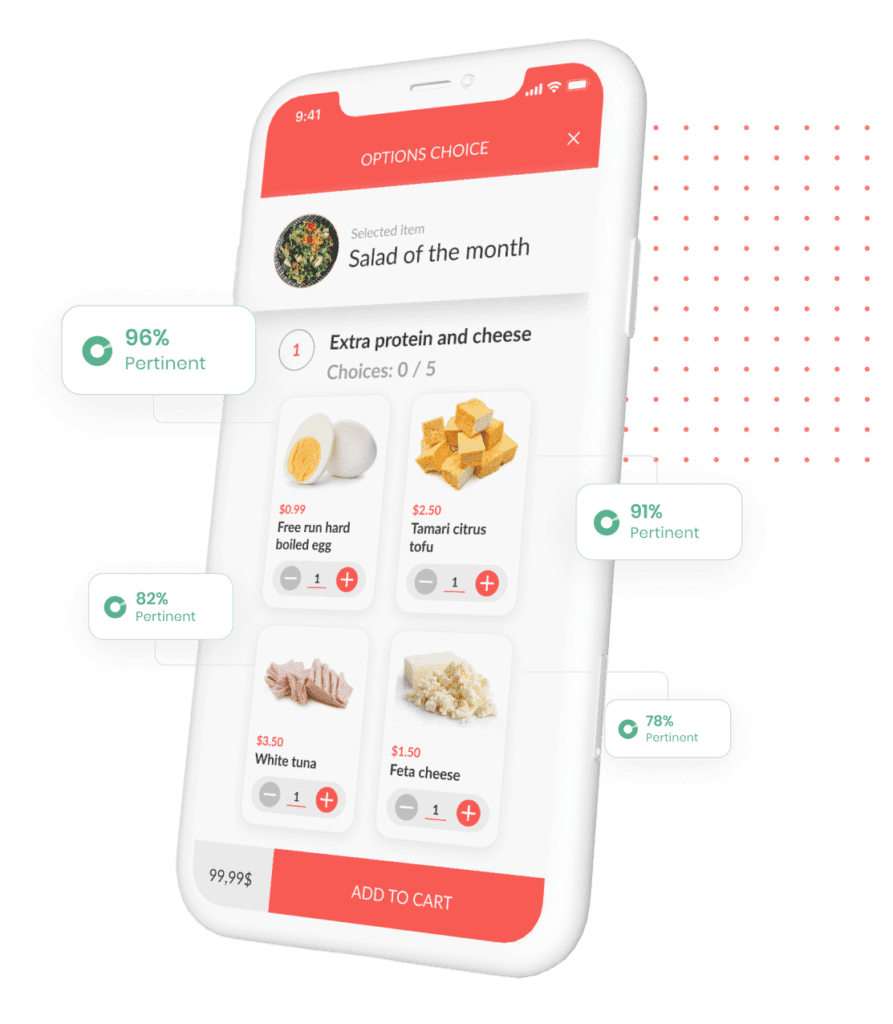 The AI-powered online ordering solution for restaurants
UEAT's online ordering system is truly one of a kind. Our technology is based on an exclusive recommendation module, RAI™, that is powered by artificial intelligence. It allows restaurateurs to create highly relevant, personalized and non-intrusive online ordering experiences for their customers. 
It's a breakthrough solution that helps restaurateurs optimize their profits on each order.
What's more: UEAT's online ordering system gives restaurateurs access to their customer data and deep analytics. These insights become the rock-solid foundation of any profitable restaurant's marketing and operations.
UEAT has partnered with MILA, a Canadian-based community of more than 500 researchers in artificial intelligence and machine learning to perfect RAI™ 's algorithms. MILA is managed by Yoshua Bengio, who was awarded the Nobel Prize of Computing in 2019. What's more, UEAT signatory member of the Montréal Declaration for a Responsible Development of Artificial Intelligence.
Meet RAI™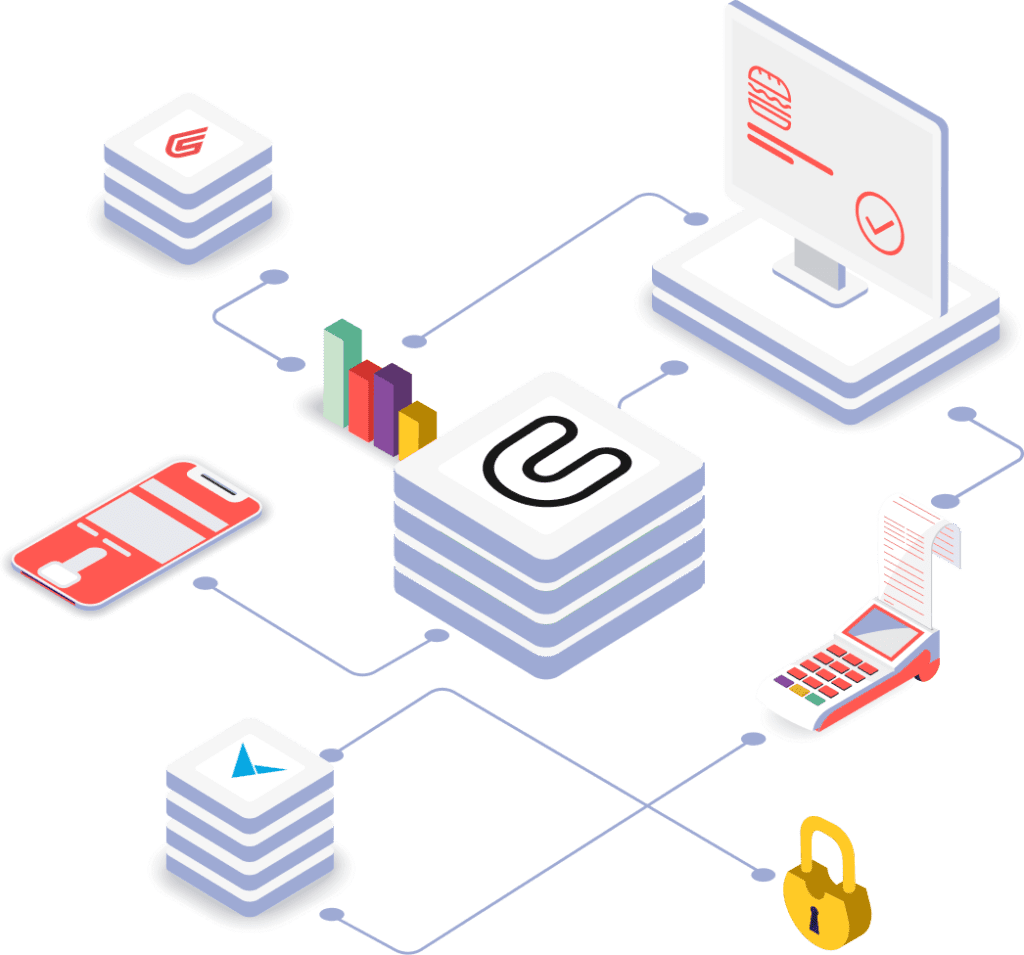 A wide partner network
UEAT partners with market leaders in the hospitality and high-tech sectors to deliver the most advanced online ordering platforms, mobile kiosks and mobile apps that integrate seamlessly with the systems they trust. If you are a technology or service provider for the restaurant industry and looking to elevate your customers' online ordering capabilities, let's talk.
Become a partner
Family
We're a strong family with different skills, interests and backgrounds. Together, we create amazing opportunities for our customers.
Loyalty
The long-lasting, win-win relationships we build with our peers, partners and customers demonstrate a deep respect for people inside and outside our company.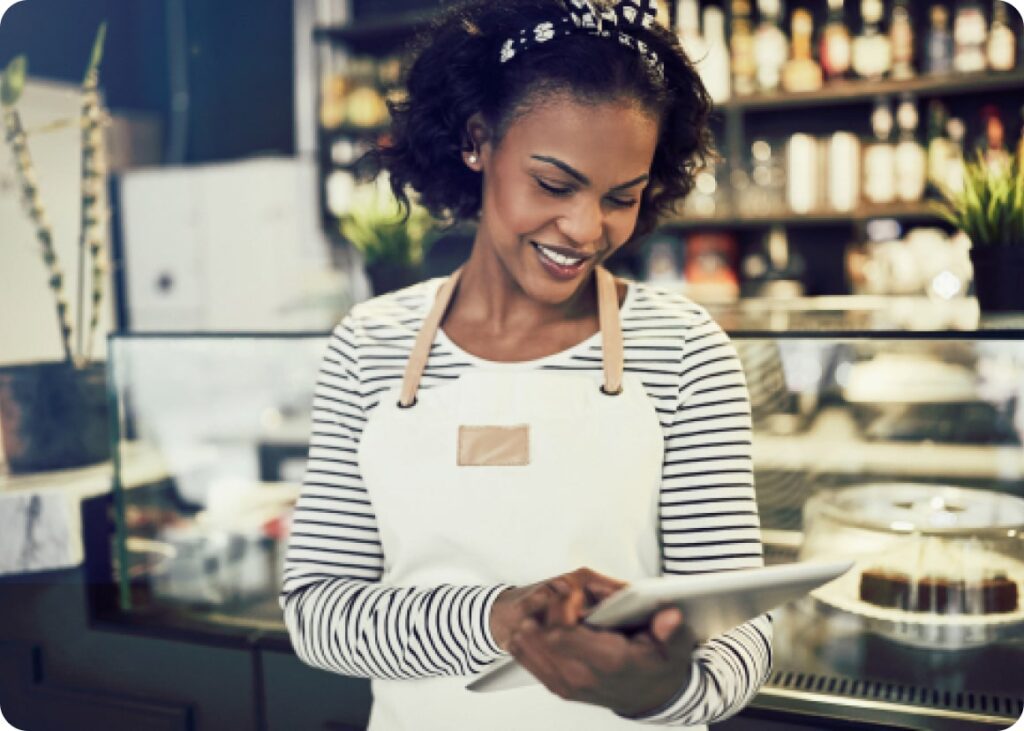 Teamwork
We are one team. One unstoppable team that is committed to helping restaurateurs tap into the tremendous opportunity going digital can offer them.
Quality
We are our own customers. Our strive for excellence and commitment to their success helps drive our innovation in creating ahead-of-the-curve solutions.
Calling all foodies! We want you!
Join UEAT's mission to digitally transform restaurants.
Restaurants are part of the fabric of our lives. We're on a mission to help them seize the tremendous potential of technology and digital marketing to elevate their businesses. Care to join us?